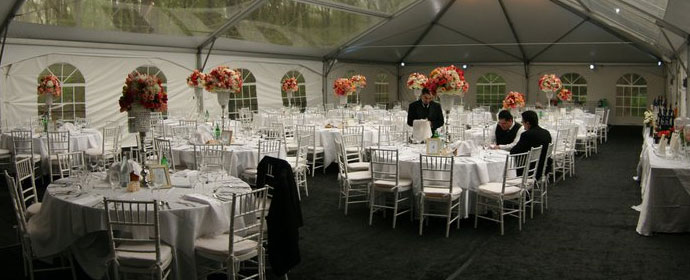 Party chairs not only provide a sitting space. They also come in handy in determining the look of the party. Due to this, you should provide chairs that are not only comfortable to sit on but also beautiful to look at.  If you don't have enough chairs you simply need to visit your nearest party rentals and rent your favorite seats.
Factors that determine your party chairs choice
Your choice for party chairs is determined by a number of factors. One of the factors is your budget. Comfortable, high-end chairs go at a higher price compared to simple, wooden informal chairs. This means that you need have to have a larger budget when you are planning on having formal chairs. Different rental companies rent their chairs at different prices. You should visit your local companies and see what they have to offer.
The other factor that you need to consider is the party venue. If having your party on the beach, it would be absurd to rent cushioned chairs. In such a scenario you should go for wooden or plastic chairs. On the other hand, if you are having a formal wedding, you would look out of place renting simple plastic chairs. If you are having a formal event you should rent formal chairs. The same thing applies when you are having an informal event.
Types of party chairs
Party rental companies stock different types of party chairs that you can go for. The most common are:
Plastic chairs: Plastic chairs are perfect if you are planning a big party on a tight budget. The chairs are also lightweight, comfortable and come in different colors and designs.
Chiavari chairs: These are the quintessential upscale event chairs. The cool thing about them is that you can accessorize them in a number of ways including adding cushions that complement your party theme color. The chairs also come in different colors thus you have wide choices.
Garden chairs: Garden chairs have a classic silhouette and you can line them up in rows for outdoor events or even around tables that have matching center pieces. The chairs feature a crisp and clean look that adds to the elegance of your outdoor event regardless of whether it's big or small.
Barstools: Barstools have a unique rustic but elegant look. These are good for high top tables or bistro and play a vital role in helping people to interact. These chairs are a great pick for backyard or rustic barnyard wedding receptions.
Conclusion
When you are looking for chairs or any other party supplies you should start the process early enough. You should visit different chairs rentals and compare their prices and products that they have. As rule of thumb, you should rent from a company renting high-quality units at the least cost.