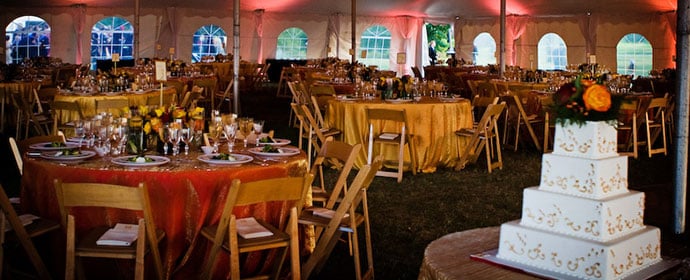 Are you planning a wedding and you don't want to go through the trouble of keeping the food hot during the reception, you should go for a cold buffet. If you are wondering which are the best foods to serve, here are cold buffet ideas:
Meat
There are many types of meats that you should go with. The best ones are: turkey, pork slices, honey ham and chicken. If you want something extra for your guests, you should add mesquite, barbecue, and teriyaki sauces. To create a fancy look you should roll up the meat slices.
Bread and crackers
The good thing with bread and crackers is that you can easily serve them. To serve them you only need to arrange the crackers and bread on a fancy tray and place them on a table. To make the crackers tastier you should provide a variety of dips and spreads such as cheese dips, hummus, and vegetable dips.
To create variety you should serve different types of breads such as nut, fruit and toasted breads. It's also wise to include biscuits.
You should also include a variety of spreads such as serve tuna, soft butter, and chicken spreads.
You should note that the style of arranging the crackers and bread is of great importance; therefore, you should professionally arrange them. If you don't know how to arrange them, you should hire kitchen rentals to help you with the work.
Sandwiches
The cool thing with sandwiches is that you don't need to prepare them—you simply need to order them from your favorite sandwich chain. The sandwiches come in a variety of meats; therefore, your guests have a wide variety to choose from.
They also come in plastic trays; therefore, you don't need to rent cutlery for the guests to eat on.
Fruits and vegetables
In addition to being healthy, they are also easy to serve. If you are operating on a tight budget, you should buy vegetable trays from your local store. If you don't have a lot of money you should rent the party trays from a party supply company. The trays come with dips for the vegetables and fruits thus you don't have to worry of the fruits falling to the ground.
Conclusion
These are cold buffet ideas for wedding. As you have seen you don't have to keep the food hot for your guests to enjoy the reception. To make the party a success, it's wise that you work with a professional party rental company.