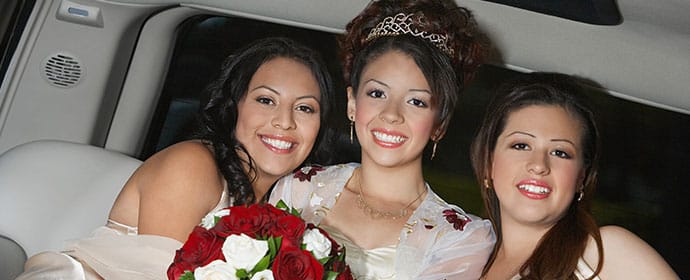 Celebrating your wedding at home offers an intimate and personal way. However, most of the people hesitate to plan a wedding at home as most homes are not well equipped to host n number of guests or meet all the requirements for a wedding venue. Before finalizing a home wedding reception, make sure to look at the layout of your home and several other aspects and talk to a party rentals company before giving a start to your planning.
Prepare Your Home
A small wedding is most conducive to plan at home as it overcomes the hassle of choosing a venue to fit all your guests. It just requires removing or rearrangement of some furniture from your house to make more space. If you have plan to plan it in backyard then make sure to have a back-up plan to face any type of weather conditions. Atleast once a week before the wedding, hire professionals to remove all the entrails in your home and lawn to make it look best on the grand day.
Party Rentals
Some people opt for home wedding reception as it seems to be budget-friendly. However, this often isn't the case as you have to plan the arrangements with a party supplies company to rent chairs, tables, tents, glass and stemware, linen and décor for weddings etc.. In some cases, you might also need another source of power when home circuitry can't handle the power required for all the kitchen catering and lighting arrangements. Staging and dance floor must have its own sound system with adequate lighting if the wedding has to take place outdoors. Look out for the best rental services to meet your maximum requirements.
Finalize caterers and Decorations
A timely meeting with a caterer helps to finalize the buffet and bar service. If your kitchen has adequate space then the staff may be able to prepare food there but if it lacks space then he might need to make arrangements at some other place. While decorating, look out for the existing beautiful elements in your home. It can be a beautiful maple tree in the backyard that offers the best place to hang lanterns. A bay window serves as a perfect backdrop for staging and dance floor.
Research Local Laws and Insurance Policy
Make adequate research to check local laws and need of insurance. A home wedding faces many legal issues and require permits for parking, liquor licenses and noise restrictions. So, research local ordinances to know as how late you can play loud music, whether you need a permit to park multiple cars along your street and can you buy a one-night liquor license. In addition to this, check with your homeowner's insurance to ascertain as what it covers and buy a supplemental policy to cover other emergencies. Also, verify that the vendors of the party rentals have their own insurance.