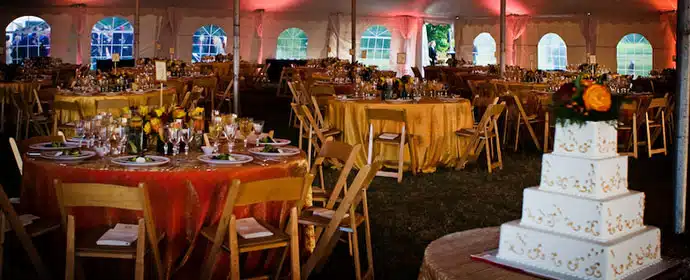 Planning a wedding is not that easy. It is advisable to plan a wedding at least a year in advance, but it can be planned in 6 months too. Here are a few things to do when planning a wedding in a short time.
Be prepared mentally: Keep an open mind. It is best to be flexible; otherwise it can get frustrating. Be prepared to change your ideas. You should be ready to compromise financially. Do not plan too much or be in control of everything.
Stick to your budget: Look at how much you can spend. One can depend on credit cards, but imagine paying huge bills when you are all set to start a new life. Nobody likes to enter into wedlock with bankruptcy hovering around them.
Prepare a guest list with your partner: Find out how many guests will be attending the marriage. This will help you determine your budget. While planning the guest list, the number of people attending can influence your choice of destination which in turn can also affect people you are planning to invite. Start getting their addresses and once you have finalized, go ahead with printing invitations.
Get a wedding planner book: Ensure that the book has a calendar and a pouch to store clippings, brochures, etc. This way you can categorize your ideas and store contact numbers. Make a note of vendors along with their contact numbers, appointment dates and time. You can also clip the pieces of fabric and photographs of flowers to show it to the florist. Once the date is finalized, start taking care of every minor detail as font colors for the wedding invitation.
Prepare a timeline of things-to-do: It is best to finalize florist, photographers, buy wedding dresses, within the first two months. This way you get ample time to fine tune.
Go for a destination wedding: A destination wedding is apt on a short notice. This can also cost less. One can opt for resorts as they have everything under one roof. Destination wedding will help you shortlist your guest list and flowers and cake are sometimes included in the package. Tell your guests in advance if planning to fly out of the country for your wedding.
Go for a simple wedding theme: Think-out-of-the box themes, keep it simple and have fun. Get married on beach, boat, mountain, etc.
Certain couples might have to attend pre-wedding counseling, so get in touch with an officiant to conduct the ceremony. If you want to make things easier, then get in touch with a wedding planner and wedding party supplier one year in advance.