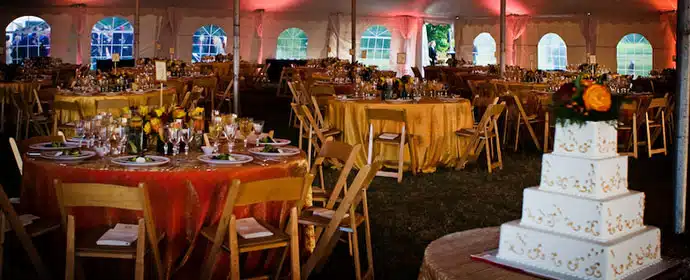 When you are planning an event, you have two options when it comes to catering tools and equipment: you can either buy or rent. Renting from a rental company is usually better as it comes with a number of benefits:
Benefits of renting catering tools and equipment
Save money: since you will be renting you will get the tools and equipment at a fraction of the price of the item. This saves you money that you can use in other investments.
No maintenance and storage space: once you are through with the party you only need to pack the equipment and return it to the party rental company. This means that you don't have to worry of maintenance costs over the long run. You also don't have to worry of storage space.
Trend: catering tools such as party tablecloths and linens change with time. When you buy the cloths, you will be stuck with outdated tools that you can't use in your next party.
Variety: chances are that you will be having different types of parties. For example, you can have a wedding party today, a graduation party the next day and so on. Different catering tools are ideal for different parties. When you rent the equipment you don't have to look odd using wedding tablecloths on your baby shower party—you have the benefit of getting equipment that is tailored for your event.
Factors to consider when renting party equipment
For you to rent the right equipment, you need to consider a number of factors:
Experience: how experienced is the rental company that you are renting from? Remember that different catering rental companies have different specializations. For example, there are those that specialize in high-end equipment for corporate events while others specialize in kiddies' parties. Before you contact the rental company, you should ensure that it has tools that are ideal for your event.
Reputation: parties are very expensive to organize and the last thing that you want is a company that will come to spoil it. Before hiring a company you should request a list of satisfied customers. To be safe you should make it your effort to contact the customers and ask them if they are satisfied with the service offered.
Conclusion
This is what you need to know about catering party rental company. Before you hire the items, always ensure that you see them and ensure that they are right for your event.