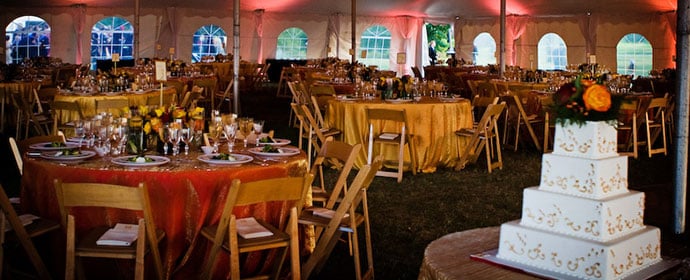 Wedding linen rentals save you a lot of money that you'd have spent buying new linens. While the rentals save you a lot of money, you need to know a number of things for you to have a great experience. Some of the things that you need to know include:
Linen choice
It's highly recommended that you choose wedding linen that compliments your theme. If you are unsure of the ideal color to go for, you should seek assistance from the sales consultants that are usually available in the wedding rental company offices. You should explain your theme to them and they will recommend the right size, color and texture of linen to go for.
Fee
Many party rental companies will rent you the linens that you need. Included linens include: aisle sashes, tablecloths, runners, chair covers, and overlays. You should note that in addition to the rental fee, you also need to pay an extra amount for delivery, set up and pick up.
When you are renting the linens you need to have an approximate number of guests that will be attending your event. You should then make a 50% deposit and sign an agreement.
Return policy
You should note that some wedding party rental companies have strict return policies while others are flexible. For example, there are some companies that will ask you to clean the linens while others won't require you to do it. Most rental companies accept linens with normal stains. These are stains from drink spills and food. There are other companies that will accept wax from melting candles.
You should note that many companies don't accept linens with mildew or mold. In this case you will have to take care of the replacement costs. The companies also won't accept linens that have permanent stains. To avoid buying new linens you should take good care of them.
Party Rental Company
While there are many wedding rental companies that will rent you the wedding linens, you shouldn't work with the first company that you come across—you should do your research and settle on the best company in your area.
When interviewing potential companies you should look at the experience that the company has. You should also go through reviews of people who have worked with the company before. In addition to the company being experienced enough, it should also be trustworthy. It should also have high quality linens.