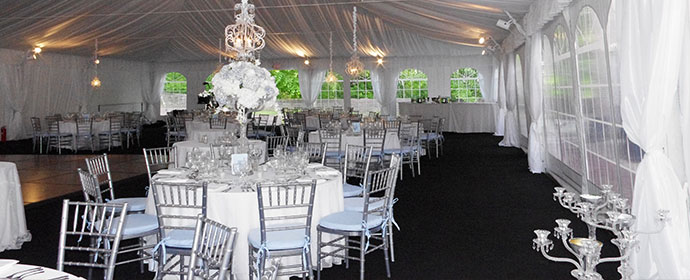 Food is an important part of any party. You can serve the food in two ways: sit-down dinner where you have everyone sitting down at a table to enjoy a meal or a buffet service where every guest serves his/her food. Buffet service is great when you don't have a large table for the guests to sit on. The service is also ideal if you want a less expensive food option.
Guide on how to set the buffet table
You should set the table at the center of the party space where the guests will be able to easily walk through from all sides. As rule of thumb you should never set the table against a wall as this will force the guests to use one side of the table which will most likely cause the line to back up.
When it comes to plates, you should place them together with napkins at the left end of the table. To keep steady traffic you should have the guests form a line from the left to the right when they are adding food to their plates. If you don't have enough plates, you should rent them from a party rental company.
To avoid chaos when the guests are serving food, you should put food in a logical order. This means that you should put entrees at the beginning, then side dishes, vegetables and salads at the end. You should also ensure that you have small plates next to each dish for the utensils to rest on.
To give a great impression you should decorate the buffet table. There are many buffet table decorations that you can use. Great decorations include: scented candles and flowers. As rule of thumb you should place the decorations at strategic places where they don't inconvenience the guests when they are serving food.
It's good to set different smaller tables to hold the drinks and deserts. This is to prevent the guests from being held up by people trying to get drinks and dessert.
Conclusion
A well set buffet table will leave a lasting image in the eyes of your guests; therefore, you should work at giving your all. For a successful party you should work closely with a party rental company that will not only provide you with the rental tables, chairs, plates and other items, it will also help you with the planning of the party.