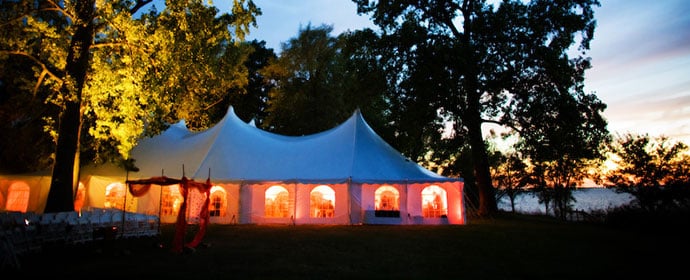 A party favor is a kind of appreciation shared with guests in honor for the participation and attendance. Earlier, favors were presented at grand occasions like weddings and birthdays, but now times have changed and favors encompass several occasions from casual get-together to formal awards dinner. While planning a retirement party, make sure to get party rentals in the budget and offer favors.
Planning
Planning a party can be stressful and always determine as how many party supplies you need according to the number of guests. A little calculation helps to narrow down as what you're going to serve for food. Always be ready to meet any unexpected guests.
Calculate the number of unexpected guests after you get an idea of confirmed guests. Consider the guests significant others and children. Get 10 to 15 extra of every supplies to meet the requirement of unexpected guests. For example, if you are planning to buy a pack of 30 paper plates then play safe and buy 50 packs.
Decorations
Try to incorporate party tents into the decorations. You can also use small plants or fresh flowers for decoration. If time allows, create a number of personalized picture frames featuring the guest of honor with guests in candid shots. At the time of departure, invite everyone to collect their frame as a token of remembrance. It can be anything like inexpensive souvenirs or goodie bags. Make sure that they represent the spirit of celebration.
Edibles
Most of us make best arrangements for buffet and bar service but forget about the requirement that might arise in the morning if party last all night. So, make morning snack bags well in advance. Get paper bags and fill each one with a jumbo muffin, a bottle of cappuccino, a fruit slice and a towel. For parties that are expected to end in the evening, consider handing each guest a box of chocolates or a small bag of gourmet coffee, tea bags, cocoa mix and a spoon at the time of departure.
Mementos
It becomes easy to incorporate any game plan in case of a themed retirement party. Production and staging rentals plays an important role in retirement celebrations. Other options can be casino night or beach bash momentos. Casino nights could include decks of playing cards, dice, poker chips or lucky charms. Beach bash momentos consists of any number like sun block miniature tubes, pina colado drink mix, insulated drink holders etc.. Retirement parties with no defined theme can also make use of medical store products like denture cream, essential vitamins for elders and hair regrowth medicines.
So, what are you waiting for? Explore the ideas and plan a wonderful retirement bash.