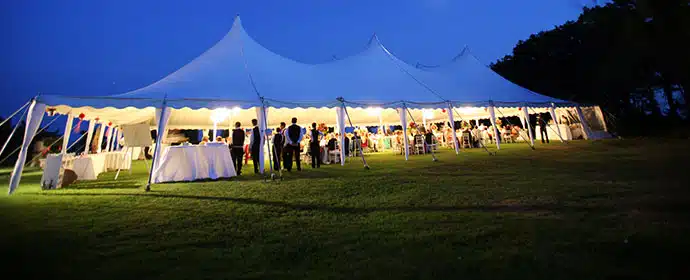 Transforming your imagination into reality can be possible with party rentals. Rental services facilitate occasional or short-term possession of certain things at a lower price. The various types of party supplies help to adorn the theme of any party. It rules out the need to buy expensive stuff which is required for minimum use. The different supplies includes round tables to curtains, pillows to chairs and linen. Make sure to explore the event décor ideas to find out the best and most useful supplies for your celebration.
The rental services allow organizing lavish events at much lower price and offering maximum fun to every guest. All you need to ensure is to plan your party theme and list out the essentials required in your party. Some of the companies offer easy delivery service of every product to any location. The responsibility of the customer is only to get the required permission and make arrangements for adequate space for all the ordered items. Most of the rental companies do not offer refunds on any equipment shipped out for any location. Party rentals are available for:
Birthday Party:
You can make a birthday party more memorable day with the help of renting cartoon and superhero stuff. Such type of vanity arrangement makes your child become the superhero. The host must also choose a location to set up a inflatable equipment for kids parties and take benefit from installation services by the service provider.'
Wedding parties:
Wedding ceremonies require plenty of decorations and wedding party supplies. The availability and choice of modern party rentals gives a warm and welcoming feeling to your guests and add spark to your wedding.
Family get-togethers:
The different types of occasions like anniversary, retirement etc. are no longer considered as mediocre. People want to enjoy the family time in the best way with cool stuff. In case, celebration involves lots of children then try to win the heart of kids with chocolate bars, chocolate fountains, frozen popcorn makers, cotton candy, inflatables etc..Most of these stuffs are available as party supplies with reputed rental companies.
Promotional or corporate events:
Promotional events are meant to promote certain type of products or services. In this competitive world, it's not so easy to get the attention of the people and make sure to opt for the best tent rentals , grillers, coolers etc. to make your event attractive to every guest. Most of the party supplies are available on rent to make parties interesting and enjoyable for everyone.