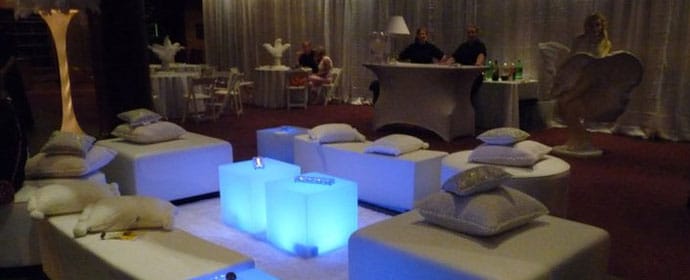 If you are planning on having an outdoor wedding, it's illogical to buy the wedding party supplies.  You will need to find a rental company to rent the supplies.
Popular wedding party supplies
Wedding tents: One of the most popular Wedding supplies to be rented is a tent.  The tents range from small canopies to massive structures strong enough to withstand thunderstorms. When renting a tent, it's always wise that you get the advice of a professional who will help you choose the right tent based on the type of wedding and number of expected guests.
One of the most popular choices is a tent with removable sides. The unit makes it easy for guests to move about freely. The tents are also known to be spacious. They are made from special fabric and you can use them for different functions including: dining, dance floor, and stage. They can be heated or air-conditioned depending on the weather.
Party tables and chairs: Just like party tents, there are many types of party tables and chairs that you can go for. They range from simple plastic chairs to elegant leather chairs. Your choice should be informed by the type of wedding that you will be having. If having a formal wedding theme, go with leather chairs.
Flowers: Flowers not only brighten up a room, they also add sophistication and elegance. There are many types of live flowers in the market that you can go for but if you are operating on a tight budget you can't afford them. The only way out is to go for rental flowers from party rental companies.
Kitchen equipment: To ensure that food is warm, many people are opting to rent the kitchen equipment from the kitchen rentals so that they can prepare the food at the wedding venue. The kitchen equipment that you can rent ranges from cooking utensils to serving pieces. For ideal results, rent high-quality equipment that won't develop problems during the wedding day.
Conclusion
Regardless of the supplies that you are interested in it's always recommended that you get the advice of a professional. The professional will not only guide you on the right number and sizes of supplies that you should rent, he/she will also guide you on the best rental company to rent from. As rule of thumb rent from reputable party rentals stocking high-quality supplies.