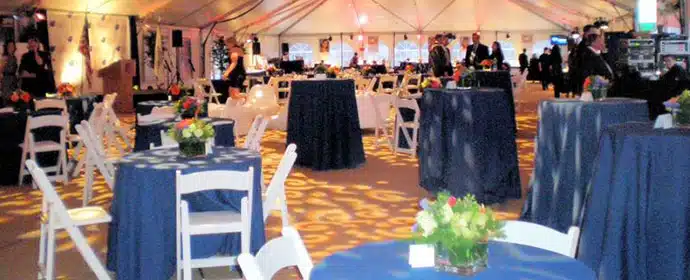 To give a great impression you have to decorate your round tables rentals. There are many ways of decorating the tables. Here are some of the most effective ones:
Candles
Since time in memorial, candles have been used as signs of romance. This makes them ideal wedding table decorations. You can place naked candles on the table or inside glasses. It all depends on your preferences and image you want to portray.
For a great look, go for candles that match your wedding theme.
Lanterns
Lanterns are common in movies and there is no harm in using them as your wedding decorations. You don't have to buy lanterns as you can rent them from party rentals in your area. Just like when using candles, ensure that the lanterns match the theme of the wedding.
Table linen
They are probably the most commonly used party decoration materials. They come in different designs and colors and all you need to do is find the ones that are right for you.
Just like lanterns, you don't have to incur the expense of buying new ones—simply rent them from wedding party supplies in your area.
Before you settle on where to rent from, do your research and identify the reputable party rental companies in your area. Different companies have different rental requirements. For example, while some companies will rent you the linens individually, there are others that will rent you the tables and linens as a package deal.
Renting the units as a package deal is much better as you end up saving plenty of money. You also don't have to worry of whether the linens will look great on your tables.
Regardless of whether you rent the tablecloths individually or as a package, ensure that they compliment the look of the wedding.
Flowers
You have many options when it comes to flowers that you can use to decorate your wedding tables. If you are operating on a large budget you can go for expensive, colorful flowers, but if strapped for cash go for flower imitations that you can find in your local stores. You can also rent flower imitations from your local party rental company.
To create a great impression, place the flowers in a vase or glass.
Conclusion
These are just a few of the materials that you can use to decorate your wedding tables. When renting the tables ensure that you rent from reputable table and chair rentals.