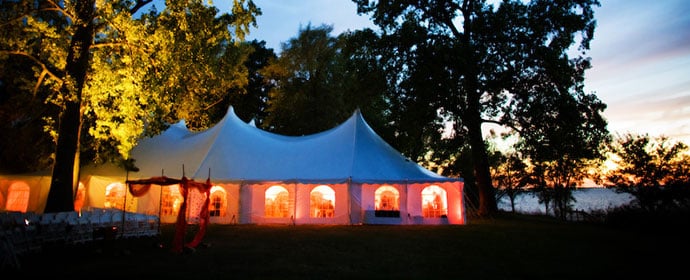 Are you planning on having an event soon? You should highly consider having a party tent in place. There are plenty of party tents in the market you can go for. It all depends on the size you are looking for and the image you want to create.
Why you should install a party tent
You protect the guests: The reason you are having the party is to celebrate an event, and it's your responsibility to ensure that the guests have the best time of their lives. When you install a party tent, you protect the guests from harsh environmental factors such as excessive rain and the sun.
You keep people outside: By placing the tent outside you provide the guests with a great place to relax despite the harsh weather. This ensures that they are comfortable and don't have a reason to go outside or leave the party.
You protect food: Food is a major part of any event, and you should protect it as much as you can. By having the tent in place, you can have all the guests in the tent including the food.
You save money: If you have held an indoor event before, you must have realized that it's expensive to rent the venue. This isn't the case with a party tent. Many types of these tents go at different prices. You need to rent the one that fits your budget and find a place to install it.
Tips to consider when renting the tent
For you to get the most from your party tent, you need to consider some tips when renting it. Some of the tips to consider include:
Size: How big is the tent? This depends on the number of guests that you are expecting. If expecting a lot of guests, go for a large tent, but if expecting only a few, go for a small unit.
Nature of the rental company: Just as there are many types of rental tents you can rent, there are equally many types of rental companies that you can rent the units from. To have an easy time, take your time to research the rental company and ensure that you are working with a reputable one that is not only experienced buy easy to work with.
Conclusion
This is what you need to know about tents. When renting them, rent from a reputable party supplies company.