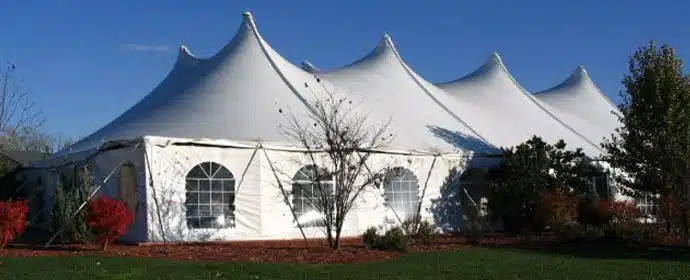 Your wedding day needs to be perfect in every possible manner. If your heart desires to get married at an outdoor location, like the garden of your house, a beach, a farm field or the terrain of a historic building, you will probably think about the wedding marquee rental. There are a number of wedding tents or marquee available on rent which can full fill all needs and requirements of your wedding day.
Information about wedding tents
The wedding marquees create an ultimate wedding aura at any random location. They separate normal space from wedding space, embodying the specialness of the event. Additionally, wedding tents provide the full fledge flexibility. In a tent, any decoration is possible. You can create your own dream world inside a tent. This will give you a great chance to organize your dream wedding at dreamy location.
Types of wedding tents
You can opt for wedding tents as per your wedding theme and wedding venue. You can further customize the wedding marquee according to size, shape, color, design and budget. Have a quick glance over the number of options available for tent rental:
Framed marquee
The framed marquee is among the luxury wedding tents. Although framed tents are quite expensive, but they also have the power to turn any ground into a palace. These kind of marquees are made of metal frame and come with hard floor and structured with walls and also have windows. It is absolutely possible to install air conditioners, lights and heating equipment inside framed tents.
Frame Tents with Liner
The tent liners will give a finishing touch of elegance and sophistication. The liners are used as a modish approach of hiding the unattractive framework of tents or just to mitigate the aura with soft fabric.
Century Tents
The century tents are among most rented wedding tents. These tents are easy to install and easy to decorate. It is possible to create a royal ambience with the help of century tents.
Top Clear tents
These tents beautifully connect your wedding venue with nature. In the top clear tents the top portion of tents is transparent from which sky is clearly visible.