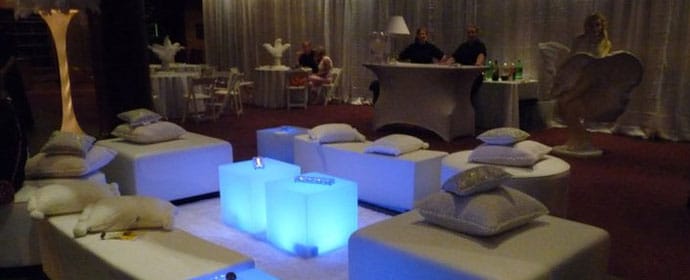 Organizing a party is not an easy task as it obligates you to make a list of things you need to carry out a fun event. The party decorations can be easily arranged, but sorting out the other party equipments can turn out to be a time consuming chore. There are a number of professional party rental service providers, to help you to make your event memorable.
Make your event more interesting with party rentals
Leave behind the traditional decoration and bring in the modern decoration items in your party. Give your guests something to talk about. There is no doubt that every party is unique but there are some items that every event needs in order to become a big memorable celebration. Follow the below mentioned list of rentals items to make sure that your party has every important item.
Party rental items Checklist
Tent: Hosting an outdoor event? To ensure that your party guests stay protected from the bad weather condition. Consider renting a tent for your event. A tent will not only protect your party from bad weather condition but it will also make your party more impressive, unique and memorable.
Chair: While selecting chair for an event, people do not realize how much of importance chairs have in party arrangement. Placing high-quality, beautiful chairs throughout the venue will give your party a more inviting and high-end look.
China: Disregard the inept paper plates and give your party menu a better presentation with high quality china. Rent dinner plates in a style and color that goes with your party theme.
Tables: Your guest and you will need a comfortable place to sit and enjoy your food during the party. Rent tables for your event keeping the number of people you want to be seated on one table.
Linens: Apart from the chair and china dish. Linen is another rental item that can decorate your party space. With the table linen you can add a classic look or a fun pop to your event. With the presence of number of options to choose from, it is really easy to make your party look fabulous with table linens, napkins and table cloths.