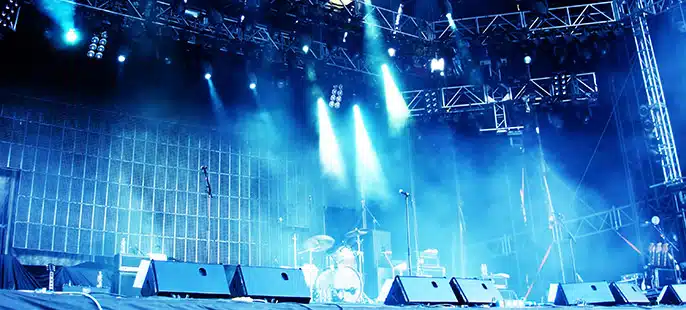 Whether it is a normal get together, commercial event, birthday celebration, graduation party or a wedding reception, staging and dance floor rental is something that can make your come party alive. A party will be so boring without the booming DJ music and people tapping their feet like crazy on the dance floor. As a party organizer you better know the tactics to make your guests happy and satisfied.
Stage and dance floor
To prevent your party from turning into a lame event, you should give a corner to the stage and dance floor where your party guest can try their little dance move and set themselves in a party mood. Here are mentioned a few advantages of stage and dance floor that will surely make you realize that why these items are important in order to host an enjoyable event.
#1: The Stage and Dance floor act as a fun element and energizes the aura of the party when accompanied with beaming lighting and music.
#2: The Dance floor encourages your party guest to get up from their chair and celebrate freely.
#3:  A lifted platform like the stage let the host get proper attention from the party guests and make announcements. The stage provides a perfect finish to the functions like wedding receptions and commercial events.
#4: Portable stage and dance floor are safe and hygienic alternative to dancing on asphalts, tar or grass. They can be set up at any party location. It is very easy to setup and take down the portable stage and dance floor.
Staging and dance floor rentals!
By now if you are thinking of including staging and dance floor in your party, but you don't know from where to get these items? Then put this worry aside. As there are a number of party rental service providers who are ready to provide you with staging and dance floor rentals for your party. Hire an experience party rental service for your party, as these services offer a number of deals on the rented items and are also ready to customize the rental items, like the table, chair, staging and the dance floor according to the party theme.