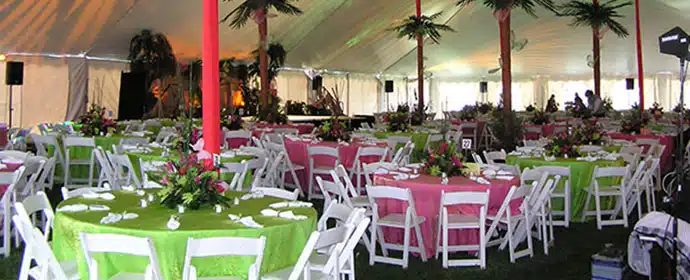 With the arrival of winter, the most awaited festival of every time-Christmas is also coming near. And if you are planning to have a big Christmas party this year, then you should start finding a good party rental service provider as soon as you can.
The party rental services
Obviously it is not possible to host a great party with just a bunch of drinks and a pack of potato chips. To make your party really an enjoyable event for your family and friends, you should consider seeking help from a party rental service provider. The rental service can make your party more organized and can utilize your party space in a better way than you.
Add more color to your Christmas party with party rentals!!
Creating significant memories does not always require draining your energy as well as your wallet. With proper planning and right execution, it is always possible to host an entertaining and memorable Christmas party.
Start your party planning with a delicious menu. Save time by finalizing the guest list and validate grocery requirements upfront. Prepare a checklist and plan out your deadline so there remains no last minute surprises for you! Try to save your sanity by opting for party dishes which can be prepared in advance. Now, check out the wine glasses, cutlery, crockery etc. In case, your existing crockery and cutlery is not sufficient for party guests, then opt for crockery and cutlery rental.
After menu, think about party decoration. Decoration is the soul of Christmas party, so decorate your party venue with colorful props, flowers and lights. If you do not have party decoration items, then instead of purchasing these expensive stuffs, choose party rental items.
Check out the seating arrangement. You need to make sure that you have sufficient chair or furniture to get your party guests seated adequately. The table and chair rental is a handy option for you. Also, if you are willing to host a luxury Christmas party, you can go with lounge furniture rental. The luxury furniture can transform any random party venue into a high-class party paradise.