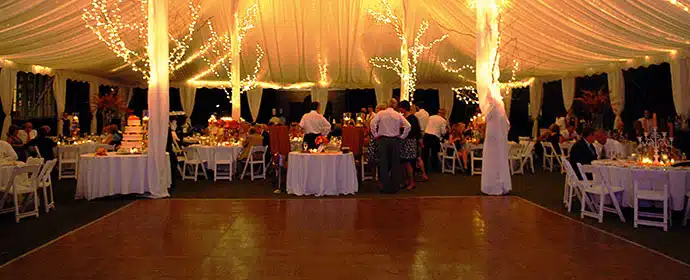 This is party season- Holiday, Christmas and New Year parties are lined up. And obliviously you will have to host one or more party for your friends.
Small-Quantity Party Rentals
In this party season, you might find the need of big and small things to host a good party. Instead of purchasing party items, you should think about party rentals. The party rental items let you host party, according to your plan and within your budget. There are incredibly amazing party items available for rent that makes a long lasting impression on party guests.
Popular small quantity party rental items
#1: Tables and Chairs: Of course, you do not want your party guest to stand all the time. No matter how many tables and chair you have at your premises, they are neither apt nor sufficient for party guests. In order to full fill the requirement of tables and chairs, you can rent it from a party rental company. You can rent tables and chair in small as well as in big quantity.
#2: Plates and Silverware: Plates and Silverware make a solid impression on party guests. To win your party guests, only tasty food is not sufficient. You will have to serve that tasty food in adorable plates. Paper and plastic plates are so out of trend. Renting plates and silverware is a perfect option.
#3: Glassware: Presence of shining glassware at your party venue is a classic party decoration. Obviously, drinks are going to be a part of your party, so you need glassware to serve the drinks. You can easily rent variety of glasses.
#4: Cutlery: Yes, even designer cutlery is available on rent. You can rent as number of cutlery items you want. Availability of oodles of cutlery items in your party will make your party convenient for your guests.
#5: Linens:  You can provide a festive feel to your party by decorating your tables with Linens. You can rent Linens in a number of colors like white, ivory, beige, camel, khaki and many more.
#6: Decoration items: Parties look incomplete without decoration. With the help of lights, flowers, and other decoration items you can decorate your party venue like a paradise.