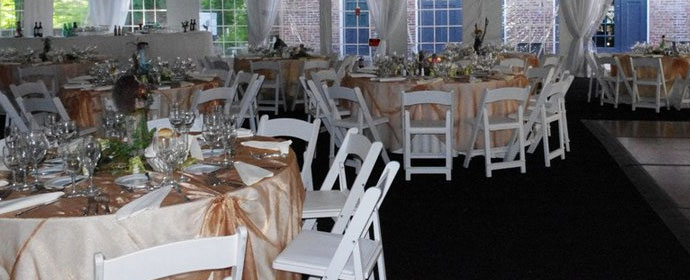 For special functions, like weddings, birthday parties, baby showers, corporate events and promotional parties hiring a caterer is an important part of party planning. Preparing a catering supplies checklist can be helpful as well while working with your caterer. When you hire a caterer team, you should ensure that they have all kinds of catering supplies and serving dishes.
The Best Catering Rental
A smart party planner maintains a systematic list of all catering equipment to make a party free from any kind of fuzz. Although these items are not visible to guests, they are required for making and serving food in an appropriate manner.
Many times it happens that catering company have its own catering equipment with them and they use their own equipment for preparing the party food. But sometimes it also happens that a catering company does not have catering equipment as per your menu of your party! In such situation, you can utilize catering equipment rental provided by the party rental companies.
The party rental companies have all kinds of latest catering equipment in their stock. With the help of these catering equipments, you can serve lip-smacking food at any party venue. Yes, rental companies can supply the rental items at your party venue and you need not have to worry about the transportation and loading.
Catering rental Checklist
The catering checklist is required so that you cannot miss any essential catering item. While making arrangements for your event, you and your caterer should mutually prepare a list of catering equipment needed for preparing and serving party food.
Finding catering supplies rental for your event is significant, as these supplies have direct impact over your party food. There are certain catering equipment like imperial burner, deep fryor, electric convection oven, barbeque propane, refrigerator, proofing cabinet and jack stack which are easily available on rent. You can rent these items to serve desired food at your party.
Hiring caterer and renting catering equipment will be cheaper and more flexible than booking party food from a five star hotel. You can also rent supplies like serving dishes, Cake Server, spoons, Pie Server, and glassware.