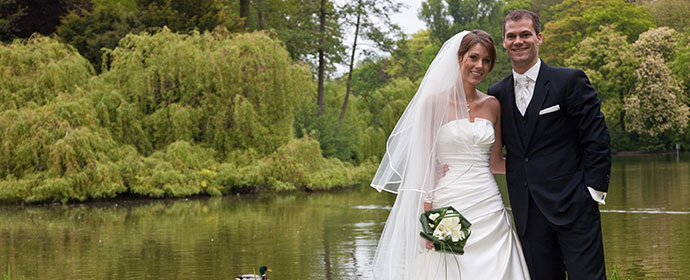 The wedding is usually a once in a lifetime event, which can turn out to be an expensive affair for the couple. It is possible to create a memorable wedding function without the huge price tag. Yes, it is absolutely possible to host a fairytale wedding reception within a constrained budget. You are just required to pay attention before blindly spending money over wedding dress, wedding jewelry, wedding decorations and other wedding stuffs.
Cut Hidden Wedding Costs
The costs of a wedding will be higher if you schedule your wedding on traditional wedding months. During these months, the wedding venues are expensive, price of wedding dresses are at the zenith and wedding professionals like makeup artists, hairdressers and decorators charge higher. On the other hand, if you opt for off season wedding, all these things will be available to you at much lesser price.
Also, if you are willing to get married during traditional wedding months, you will have to get ready for advance wedding preparation i.e. advance booking, advance shopping etc. so that you can save some amount of money.
How Can You Cut Your Wedding Costs
#1: Instead of purchasing a designer wedding dress, you should choose for wedding dress which looks good on you. Yeah….. Designer wedding costumes look good, but you are going to wear your wedding dress just once, so instead of splurging money over wedding dress, you can utilize that money in better ways.
#2: If you have a fascination for outdoor wedding, then you can probably reduce your wedding cost by finding a right wedding rental company. Wedding Rental Company provides you a wide range of party supplies at affordable rates. You can rent wedding tents, decoration items, lights, tables, chairs, catering stuff, serving dishes, plates, linens etc.
#3: Food is the heart and soul of the wedding reception. Thus, instead of ordering food from 5 star hotels, you can hire a professional caterer. Catering services will cost you much lesser than 5 star hotel food, and your guests will enjoy the food.
#4: Music is important for wedding fun, but you should not instantly spend money on buying a huge music instruments. Just hire a wedding DJ and opt for musical instrument rental.