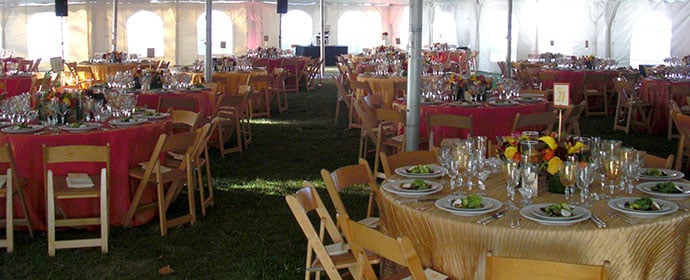 A party is a fun event and one of the ways of having a great time is having a bar service in your party. When having a bar in your party here are tips that you should consider:
Comply with the local liquor laws to protect your party
There is nothing as bad as being asked to stop a party earlier than planned. To ensure that your party goes as long as you want you should comply with the liquor laws in your area. Before you rent the glass and stemware first go to the local government offices and get a permit that allows you to serve alcohol. Another way of going about it is hiring a state-licensed bartender. The licensed servers usually have a permit from the state's liquor control board; therefore, you don't have to get another.
Serve beer in your party—not keg
There has been a notion that keg is much cheaper than beer but this isn't always the case. According to experts, you will save a few dollars (about $30-$40) but you have to take a number of trips to the beer store in order to get the keg. Your guests will also have to do a lot of pumping in order to get the alcohol. When some keg is leftover, you have to pour it down the drain as you can't store it. To avoid the hustle that comes with a keg, you should go for the beers. While beer will be a little bit expensive, you will save your guests a lot of pumping. Beers are also decent to drink. When there are leftovers, you can store them in the fridge for later.
Have enough ice for the party guests
As long as you are having a bar service you need to have ice for the guests. It's recommended that you have 3 pounds of ice for every guest. While the amount might seem too much, remember that you need make cocktails, martinis, and shaking up shots. You can get the ice from your fridge but if you are expecting too many guests you should rent an ice maker from party rentals in your area. To make it easy for the guests to access the ice it's always wise that you also rent coolers from the party rental companies.
Conclusion
A bar service makes a party more fun but you need to be in control of it. As rule of thumb, you should never serve beer to an underage.