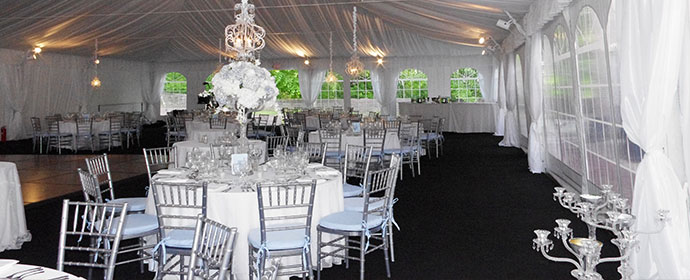 Buffet service is loved by many people as it's easy and you don't need to hire many people to execute it. For the buffet meal to be a success you need to avoid these mistakes:
Blocking the guests
The buffet table is set in such a way that the guests line up and choose the foods that they want. When setting the table you should be keen that you don't block some of the guests from accessing the food.
To be on the safe side you should set the table in such a way that the guests get in on one end and leave from the other end. This way you ensure that no guests leave using the same route that they used in getting onto the table.
Not having enough plates
If you regularly attend events you must have come across a party where you had to wait for guests to eat and then wash the plates for others. This not only gives the event a bad look, it also wastes a lot of time.
When organising your event you should ensure that there are enough plates on the table. If you don't have enough in your home you should rent from a party rental company. For ideal results you should ensure that the plates fit the theme of the event.
Using the same food table for beverages
It's a big blunder to use the same buffet table for food and drinks. Doing so not only creates chaos, it also wastes a lot of time. To get rid of the trouble you should position the drinks table far away from the foods table.
Again if you don't have enough tables you should visit a table rental company and rent enough tables.
Putting plates at the end of the line
While it might seem absurd, it's very common. Doing this is synonymous to putting the cart before the horse. To avoid chaos you should place the plates at the start of the line. To protect the plates from tipping over you should avoid placing them too high.
Conclusion
These are the mistakes that you should avoid when offering the buffet service. To have an easy time you should hire an event contractor to help you in organising the event and supplying you with the party items that you might need.