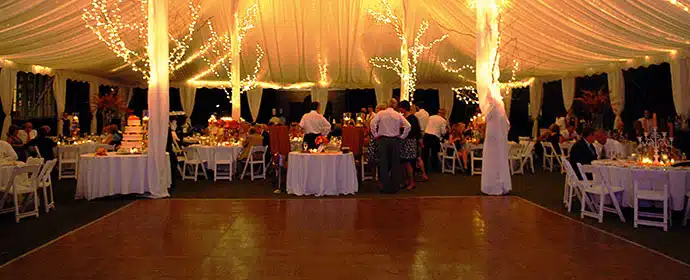 If you are planning of having a party you should go for a portable dance floor. The portable dance floor is preferred by many people due to the benefits that it comes with.
Benefits of portable dance floors
Easy to assemble: the dance floor is made from interlocking portable flooring that you can easily open and close. The interlocking flooring also makes it easy for you to customize the shape and size of the floor so that it's able to accommodate as many people as possible. You are also able to manipulate it to fit any place that you want.
Easy to decorate: to give your party a great look you should decorate your dance floor. Party rental companies supply portable dance floors that come with a wide range of graphics and colour patterns that match the theme of the party.
There are other dance floors that come with detachable features thus allowing you to customize the decorations.
Tough: most of the portable dance floors are made from hardwood. In addition to being elegant, the floors are tough thus you don't have to worry of dents or scratches. This ensures that you have as much fun as possible without worrying of the party rental withholding your deposit.
Lighting: to create a great appeal you should have enough lighting on the dance floor. The cool thing is that most portable dance floors come with lighting features where you can easily attach the lights and give your guests the experience that they always wanted.
Renting a portable dance floor
As mentioned you should rent the dance floor from a rental company. When renting, it's good to note that no two companies are equal. You should do your research and settle on the most reputable company renting the dance floor.
Many rental companies offer discounts when you rent more items from them. To get these discounts and save money you should consider renting more items from the same company. For example, you should get rental chairs or even rental tents from the same company.
You should note that the companies will charge you if the rental items get damaged; therefore, you should take good care of them. It's also good to note that some companies will require you to wash the items before returning them. To avoid confusion you should always read through the return policy before you sign a contract with the company.