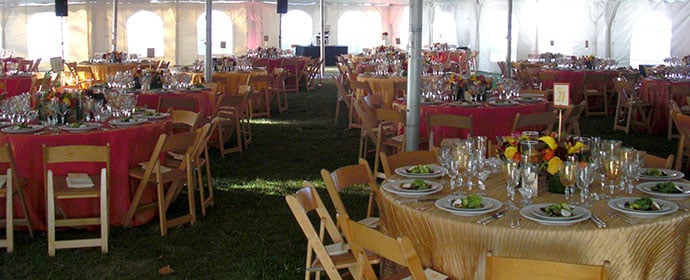 Glass and stemware is not only important when serving drinks in your party, you can also use it to hold appetizers and desserts. You can also use the glassware as a dish riser and as part of candle and floral centerpiece. When renting the units you need to consider a number of factors that include:
Type of glassware
The type of glassware that you need for the party depends on your needs. If you will be serving wine, you should go for wineglasses. There are many types of these glasses that you can go for. The most common are: Red, white, Bordeaux and burgundy wineglasses. To give a great impression, go for the right type of glass for the drink that you will be serving. If serving only water, go for water goblets. The same thing applies if you will be serving coffee—rent coffee mugs.
If you are setting up a party bar and serving all types of drinks, invest in a wide range of party glassware. The units that you should rent include: Martini glasses, brandy snifters, pilsners, double old-fashioned glasses, beer mugs, and any other units that you may deem necessary.
Design of the glassware
The design of the party glassware rental isn't important if you are throwing a casual party. If throwing a formal event such as a corporate party, pay attention to the design. For a great look, go for units that complement chinaware, linen, flatware and party centerpieces. To create variety and give the event a unique look, rent units of different colors.
Quality of the glassware
Even if you will be renting the glassware it doesn't mean that you shouldn't mind the quality of the units. Remember that a party is all about the impression that you give. If image is of great importance take your time to research and find the reputable rental companies in your area stocking high quality glassware. If throwing a corporate event, go for high end crystal glassware.
Size of the glassware
Glasses come in different sizes such as 1-ounce and 10 ounce glasses. The size of the glassware should depend on the drinks that you will be offering. If you will be offering tots you don't need to invest in large glassware, but if offering beer you may consider larger units. To create variety and give dimension to the table top, go for glassware of different sizes. Regardless of the glass units that you are renting, rent from party rentals stocking high quality products.