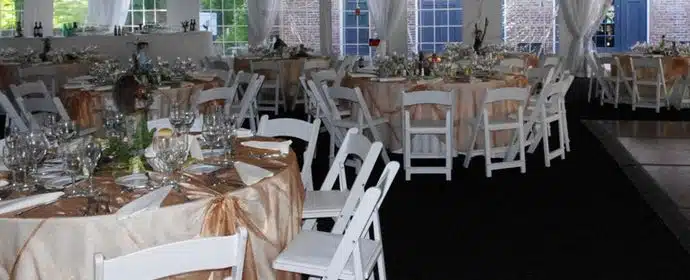 If throwing a wedding party or any other party you need chairs for your guest to sit on. Unlike before when you had to buy chairs, now you only need to rent them from chairs rentals in your local area. There are many types of party chairs that you can go for. The best ones include:
Folding rental chairs
Folding chairs are made from wood and metal. They are advantageous in that they are versatile and easy to transport. Wood folding chairs are the most common in wedding, graduation, and other special occasions. According to experts, wood adds a natural sophisticated look to your event. If you are going to have group settings during the party, go for metal folding chairs. Whether going for wood or metal folding chairs ensure that they match the theme of your event.
Plastic rental chairs
We can't deny the impact that plastics have had on our lives. In addition to being easily available, they are also affordable. Plastic rental chairs are ideal for events where you don't worry too much about the impression that you will give. Since they are cheap and easily available, they are ideal if planning an event on a tight budget. To create variety, go for chairs of different colors and designs.
Chiavari chairs
Chiavari chairs are characterized by lack of arms. They come in different colors such as brown, silver, gold, black, mahogany, clear and white thus you will definitely get one that fits your theme. Most party rental companies will rent you each chair for $5-$10. Due to their elegant look, they are ideal for high profile entertainment events, weddings, and business events.
When renting them, ensure that they are in good condition. If renting plenty of them, ask for discounts from your rental company.
Rental Banquet chairs
Banquet chairs are common in wedding and bar mitzvah parties. They are made from wood or metal and are affordable. They come in different designs and styles and it's up to you to choose the ones that are right for you. If the guests will be sitting for long, ensure that the seats are comfortable. This calls for you to go for those with plastic seats and metals. These hybrids are better and more comfortable than those made from plain metal.
Conclusion
These are some of the chairs that you can go for when throwing a party. For a great experience, rent from reputable local party rentals.