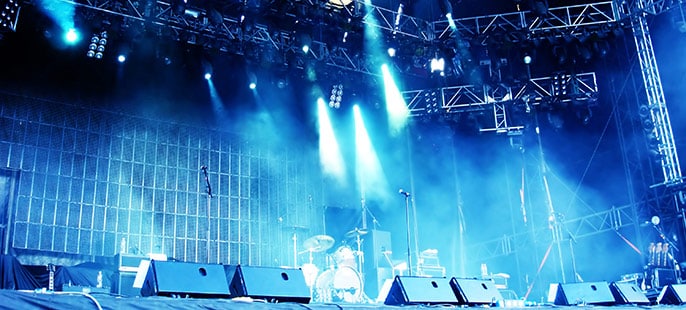 Lights are important parts of party rentals and they come in different colors that include: white, colored and multi-colored. In addition to lighting up the event, they also set the party mood. If you are planning of installing lights in your event there are many types of lights in the market that you can go for. The most common are:
Spot party lights
They are a great addition if you are throwing an outdoor party at night. The units work by narrowing down the focus of illumination thus you highlight the areas that you want people to concentrate on. These can be food areas, exit ways, entry ways and  pathways. The cool thing is that you can use the lights for decoration purposes and for functional purposes.
Rope lights
You can use rope lights indoors and outdoors. In both areas, the lights are effective in producing a wide range of effects. The units are made up of a series of micro-bulbs that are spaced one inch apart. The bulbs are placed inside a plastic cord that comes in different colors. You should use the lights in accentuating the important features of the wedding reception, corporate events and party.
Globe party lights
While you can use them in different areas, they are heavily used in party tents. They are unique in that instead of the traditional pear shape, they resemble a perfect globe. Also, unlike other lights that require plenty of assembly, these ones don't need that. The bulbs come already screwed into the light stand thus all you need to do is hang them up.
Twinkle party lights
Twinkle lights add life to the party environment. You can install them in different areas including: Along pathways, benches, fences, gazebos and even decks. While they are great, they can spark disaster if you install them at the wrong place. To avoid making this mistake work with an experienced contractor to guide you on how to properly install them.
Quartz lights
They are versatile and efficient. They are also brighter and hotter than the ordinary light bulbs. The lights are great as you can use them both indoors and outdoors. Since they come in different colors and shapes, they can not only use them to provide you with lighting, you can also use them as decoration materials.
Conclusion
These are some of the lights that you can use in your party. To get high quality lights ensure that you rent from a reputable party supplies company.