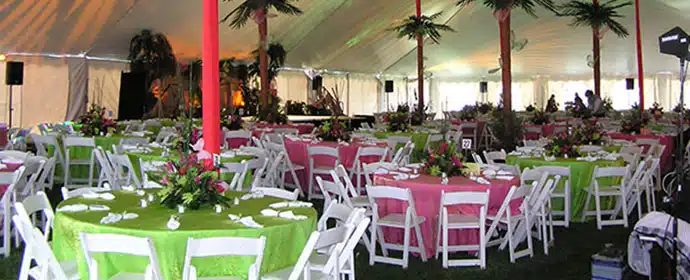 A wedding is a very special event for many people. Due to this, many people like having wedding anniversaries in order to remember the big day. While there are many places where you can have the wedding anniversary party, one of the best places to have the party is in your backyard.
Holding the party in your backyard is not only cheap for you, it also provides you with the security that comes with being within your home. If you are wondering how you can have a great backyard wedding anniversary party, here is a guide:
Set up
Just like when organising any other party, you need to plan the party set up. Since you will be having the party in your backyard, you don't need to have a lot of things. All you need to do is to have enough seats for your guests. If you are having the party during the rainy months of the year you should consider renting a tent from a tent rental company.
If you will renew your vows you should set a special section where you will take your vows. To give a great impression, you should decorate the area with flowers and ornaments.
Food
Food is a very important part of any party; therefore, you should ensure that you prepare the right food. As rule of thumb you should ensure that the food complements the mood of the party. For example, if you are setting an informal party, you should prepare vegetables and barbecue.
If you are organising a formal party, you should hire a professional catering company to prepare the food. Many catering companies offer cutlery rental services where you can rent the cutlery that matches the theme of your party.
Games
You shouldn't restrict your anniversary party to be an event where guests simply eat and leave—you should make it exciting by including games. One of the best games is testing how the couples know each other. To make the games fun and competitive you should offer presents to the winning couple. For example, you can offer a wine bottle to the winning couple.
Conclusion
These are tips on how to plan a backyard wedding anniversary party. If you will be inviting many guests, it's wise that you hire the services of party rental company to help you with setting up the venue of the party. The company will also advise you on what you need to do in order to make the anniversary memorable.