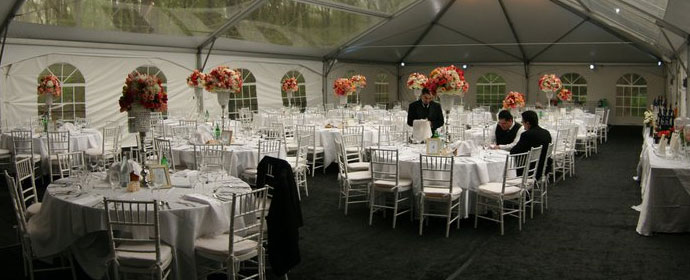 I have numerously mentioned on this blog that food is one of the most important components of any party. You can serve it as a sit-down or buffet. Many people prefer the buffet service as they don't have to hire many people to serve the guests. The chances are that service also doesn't require a lot of kitchen rentals. For you to pull off a great service you need to consider a number of tips:
Have enough space
For the service to be flawless, you need two distinct areas: dining and serving areas. You should set tables at the serving areas. This is where you place your buffet table, and then the dining area is where the guests sit and take their food. Having two distinct areas aids in preventing people from congregating near the food thus disrupting the buffet line.
When arranging the party tables, you should have enough space at the beginning and end of the line. To avoid chaos, keep the drinks on a separate table. This is to prevent the guests from socializing around the drinks table thus interfering with your line.
Have plans in place
There is no way that your service will wow the guests if you don't plan early enough. When you are setting up the party tables, you need to have a plan of how you will place the foods. If you are serving different types of foods, you should know the ones that the guests will start with and the ones to end with. It's also important to consider the presentation of the foods. One of the most effective ways of having an excellent representation is using the different serving equipment. You should have high-quality china rentals on the table. Table linens with unique designs have also been shown to be very effective in improving the presentation.
You may have to rent the supplies
Unless you are fond of having parties, chances are that you don't have all the supplies you need. For the event to be a success, you need enough serving dishes, cutlery, glasses, and many others. You can borrow the units from friends, but for ideal results, you should consider renting them from party rentals. In addition to renting the units of high quality from the rental companies, the companies also help you with the installation. For example, when you rent the party tents, the company representatives will help you install them. To have an easy time, work with reputable rental companies.