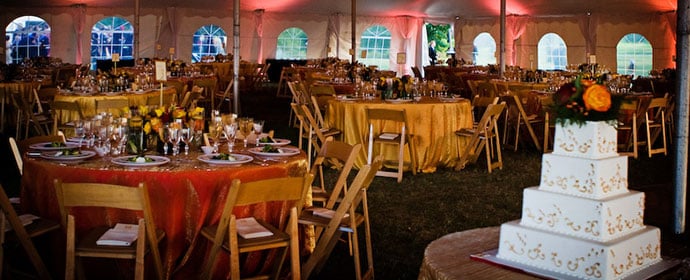 Party linens are one of the important party supplies you need for your wedding. The units come in handy in improving the look of the party. They come in different colors and designs. They are also of the various types with the most common types being:
Central linens
From their name, these linens cover the entire table. Most of them are often white or black, but you can go with any of your desired colors. They are made from different materials. Some are made from cotton, others from organza, and others from satin. It's up to you to choose the ones that you like the most. For a perfect look, choose linens that match the vision that you have for your wedding.
Liners
You place the liners under the main linens. While they might seem unimportant, they are vital for the look of the party. The units give your party table a luxurious feeling which improves the experience of your guests.  Since the guests don't see them, you shouldn't be too hang up on their color. Pay close attention to their quality as the higher the quality they have, the elegant the feeling they give thus the better the impression you give.
Overlays
Also known as runners, overlays are linens that you place on the party table. You can put them at any location on your table, but most people put them at the center of the table. They are usually smaller than the main linen, and their primary role is to give the table more color and dimension. Just like the central linens, they come in different colors, designs, and shapes. Some are square, others circular, and others narrow rectangle. It's up to you to choose the ones that fit your table.
Since they come in handy in improving the look of the party table, you should pay close attention to their color and that of the leading linen. As rule of thumb, ensure that the two complement each other.
Chair covers
Finally, the last party linens you need for your event are chair covers. Just like the table covers, chair covers improve the look of the chair. They have also been shown to increase the comfort levels of the chair. The units come in different designs and colors. When making your choice, choose those that match the color of the table linens. They also should complement the party theme. For a great experience, rent high-quality units. This calls for you to rent from reputable party rentals.