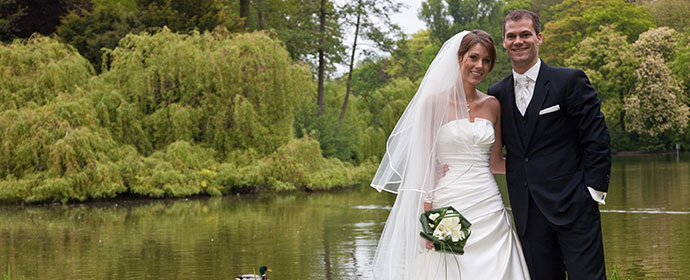 If having a wedding, there are some wedding party supplies that you should have.  They include:
Party tents
If having an outdoor wedding, you should have party tents. The cool thing is that with the coming of party rental companies you don't need to buy them—you simply rent them. To create a great experience, ensure that the rental tent is big enough for your guests. If having a themed wedding, ensure that the tent fits the theme.
There are many types of wedding tents that you can go for. If you are having the party on a calm day, you should go for a tent with removable sides. In addition to this tent allowing plenty of light and air into the tent, it also provides your guests with enough space to move around. When renting the tents come with the tent sides with you so that you can put them back when the weather gets worse. If the weather is awful, rent a fully covered tent. The tent won't have plenty of room, but it will protect your guests from harsh environmental conditions such as harsh wind, rain, and sun.
Party tables and chairs
There is no way you can have a wedding without party tables and chairs. Just like when renting the party tent, ensure that the chair and tables compliment the theme of the wedding. If having a long ceremony, ensure that the chairs are comfortable so that the guest don't get too tired while sitting. Due to their nature of being moved from one place to the other, it's common for the chairs to get weak with time.
Almost all party rental companies require that you replace any seat that you break. To avoid this, take your time inspecting the units before hiring. Before you sign the contract ensure that all the seats are in perfect condition. The same thing applies to the party tables. Different themes go well with different types of tables. You can go with square, rectangle or even round party tables. It's up to you to choose the right one for your wedding party.
Kitchen rentals
To save money and have fresh, tasteful food, it's recommended that you prepare your food at the wedding venue. To make it possible, have kitchen equipment. The items that you should have include: cookers, cooking pans, plates, spoons, forks and others. For the kitchen supplies to be of high-quality rent them from reputable kitchen rentals.