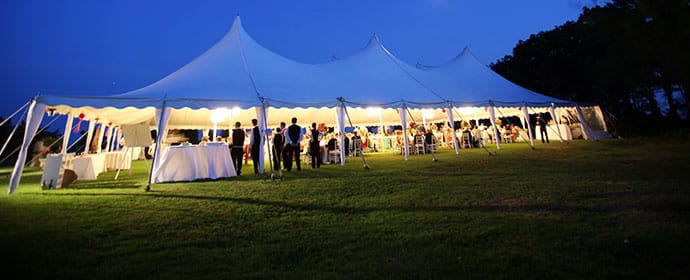 Tables and chairs are essential in any wedding as they contribute to make the guests feel comfortable during the ceremony. The process of setting up chairs for a wedding seems to be unimportant but overlooking it may cause some problems. So, plan ahead while getting table chair rentals for wedding because you may have limited area with a specific layout to consider.
Instructions for setting the chair
Position the chairs to face the front and leave an aisle right down in the middle of each row. This will help to allocate the same number of chairs on either side of the aisle. It would be better to have an aisle about 5 feet wide thus giving adequate space to bridal side people to walk down. Make sure not to allow wide rows as it will trouble the people and they may have to view the ceremony at a bad angle. Rather create more rows reaching farther back.
Arrange the chairs within the tent to stay away from inclement weather conditions. Choose party tents accordingly as nobody wants to have cram chairs into a tent. Take an idea as how much space the chair layout will cover before choosing a tent size from tent rentals.
Make plenty of space toward the front of the tent for the actual ceremony to take place. Ensue to leave adequate space for bride, groom and entire bridal party to feel comfortable under the tent. To ensure sufficient space, keep the middle chairs in the first row at least 8 to 10 feet away from the staging and dance floor.
Reserve some chairs
Some of the front chairs must be reserved for the close family members in all types of wedding tent rentals services. Each chair should be allocated to specific family people so that no extra chairs are available for anyone else. For instance, if the groom's mother, father, sister, brother and grandparents are to sit in the first row then there should be only four chairs in that row.
In case, you are planning a big celebration then second row should be reserved for close extended family members and then the next rows for anyone involved in the ceremony. This will help to avoid scrambling between seats when it comes time for close ones to perform their parts in the ceremony.