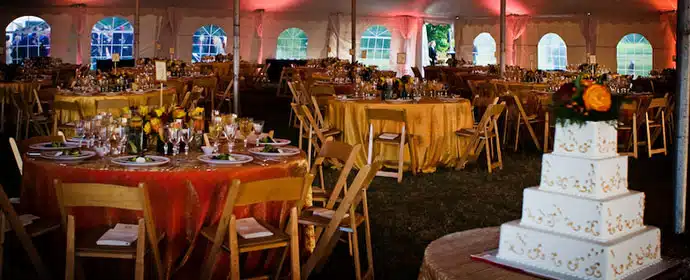 Are you having a party and wondering how to serve food? Here are ideas on how to serve the food:
Plated Meal
This is the most traditional and formal way to serve meals. When you choose to go with this option you need to serve your guests three courses: appetizer, entrée and dessert. To make the guests feel at home and have options, you should give them choices of two or three entrees.
The cool thing with this option is that every guest gets his/her food at the same time. As the party organizer, you know the right amount of food to buy and the catering equipment that you need as everything is pre-selected. This saves you a lot of money as you don't waste food.
The main flaw with this method of serving is that you need more servers as you need to plate food in the kitchen and at the same time serve the meals to the guests.
Buffet
Here you need to set your kitchen items in such a way that you have food stations on long tables where the guests can walk along and serve themselves. Another option is to have the servers behind the buffet tables to serve the guests.
This method is great as you need just a few servers thus you save money on your catering-staff charges. You also get to provide a variety of food options in a cost effective way.
While this method is great, it tends to take a lot of time as the guests have to wait for their turn to head to the buffet table. Another flaw is that buffets require a lot of food which can be expensive on your side.
Food Stations
Here you spread food in different "stations" throughout the reception space. One of the main advantages of this method is that you get to serve your guests with a variety of foods thus pleasing them a lot.
While the serving method is great, you need to have a large serving area that will accommodate the extra food stations. You also need to have extra chefs if you are planning of having interactive stations.
Important Tips
You don't have to worry of where to get the kitchen cutlery as there are many cutlery rental companies that rent the kitchen items at a low price. There are also some companies that provide you with food servers and chefs. All you need to do is to do your research and you'll find the best rental company to work with.