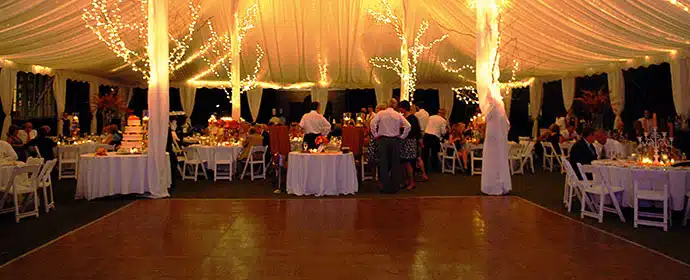 If you are planning a corporate event there are a number of supplies that you must have to make the event a success. These supplies include:
Corporate tents
The corporate world is known to be serious and often boring. To bring some change you should consider having your event outdoors. For the guests to be comfortable you should protect them from the sun, wind and other weather elements. You can easily do this using corporate tents. In addition to these tents protecting your guests, they are also easy to brand thus getting the name of your company out. When renting the tents, pay attention to the number of guests that will be attending. Also, consider the high quality of the tents.
Tables and chairs
Your need for tables and chairs depends on the type of event that you are having. If having a simple meeting that will only last a few hours, you can rent only party chairs but if you will be serving a meal or the event will last for a few days you should include party tables on your rental list. If the event will last for a week or more, it's always wise to have a theme in order to make it memorable.
Audio/visual equipment
The last thing you want is the speakers shouting at the top of their lungs for the guests to hear. This not only tires the guests, it also gives the party an unprofessional look. Unless you are having an extra small corporate event, it's always good to have speakers and microphone in place. You should place the equipment at strategic areas for everyone to hear. They also should be of high quality in order to give top notch sound.
It's common for people to make presentations in corporate events. To make it possible you should have a presentation board in place. Also, provide enough lighting. You don't have to worry if you don't have all the equipment in your company as you can always rent them from your local party rentals. The most important thing to consider when renting is the quality of the units and their ability to do the work you are interested in.
Conclusion
These are some of the party supplies that you need when you are having a corporate event. To avoid rushing the last minute, visit a few rental companies weeks before the event day and make reservations. To have an easy time, work with reputable rental companies.