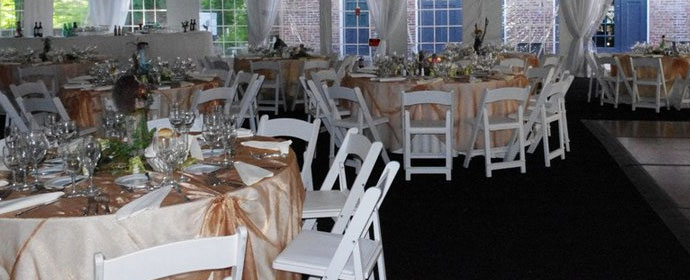 Wedding ceremonies are the starting point of a life-long journey together with your significant other. However, planning a wedding can be stressful and costly. Finding the right decor at the right price is time-consuming especially when you don't have adequate information, to begin with. Some of the important wedding supplies you need for your wedding party are chairs. To save money, you should rent them from your local party rentals.
It's overwhelming to choose the right party chairs as they come in different sizes, shapes, and sizes. Depending on the wedding style, you want chairs that are suitable for the wedding decor. To help you out, here are a few types of chairs that you can go for.
Best chairs to rent from chairs rentals
Ghost Chairs: Ghost chairs are a modern addition that suits any type of wedding. These translucent chairs are great for outdoor weddings as they enhance the beauty of nature with their transparent elegance. Although these chairs are contemporary, you can also use them in both traditional and modern weddings due to their classical appearance.
Chiavari Chair: These chairs are great for traditional weddings. The faux bamboo type chairs come in a variety of colors and styles. The colors range from black, white, mahogany and translucent. They are versatile and add a great touch of elegance to any occasion.
Versailles Chair: Also known as Opera chairs, these dainty seats add sophistication to your surroundings. They are loved by many people due to their aristocratic feel. They are ideal for use in both and traditional and classic weddings. They have removable cushions that you can use to match the wedding theme. To improve their look, you should consider adding chair covers that you can rent together with the chairs.
Bamboo Folding Chair: The primitive, yet aesthetic appearance of this chair goes exceptionally well with garden beach weddings. Lightly decorate with flowers or sashes – and you have a stylish, simple and graceful setting.
Chameleon Chairs: Like the name, these chairs can blend with any wedding style and environment. The cool thing about them is that you can easily customize them with draped fabric, sashes, and cushions. They are also versatile as you can use them in different types of weddings.
Conclusion
These are some of the best party chairs you should consider for your coming wedding. To increase your chances of renting high-quality units rent from reputable chairs rentals.