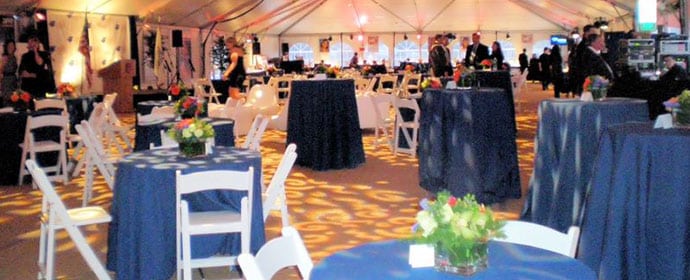 If you have never organized a party before, there are plenty of factors that you need to consider. Some of these factors include:
Comfort of the guests
Where will the guests stay? This should be the first thing that you should think about. You can have the party outdoors or indoors. If having your party outdoors, you should rent a party tent from your local party tent rentals. You should also consider the party tables and chairs that you will use. To make it possible for people to socialize you should use round tables. If you want the guests to sit together, you should get rectangular tables. For a great look, ensure that the tables, tents, and party chairs match the party theme.
Party Decorations
Party decorations are essential in making your party memorable. All you need to do is choose colors that accentuate the look of your party. To create a snowy feel, you should go for soft pastel and purple colors. If having your party outdoors, go for bright, bold colors that give your party a fresh feeling. When you are putting together an official party, you should go for silver, black, or white themed party.
Party food and drink
I have mentioned on this blog numerously that no party is complete without food and beverages. You can order the food from your favorite restaurant or hire the cooking supplies from kitchen rentals and prepare your food. There are two ways in which you can serve the food: buffet or sit down service. Whichever style you choose, ensure that you provide enough cutleries. If you don't own plenty of the cutleries, you should rent them from the local cutlery rentals.
Party entertainment
Just as the party is incomplete without food and drinks, it's also incomplete without entertainment. The form of entertainment that you provide depends on the type of guests that you have. If plenty of children will be present, you should get magicians and children party entertainers to entertain the children. If on the other hand, you have plenty of young people attending the party, get a DJ to play the current music.
Young people love dancing; therefore, you should install a dance floor that you can rent from your local staging and dance floor rentals in your area. As rule of thumb, ensure that the dance floor is sturdy and large enough. If you are having a formal party, you should play smooth music that creates the right ambiance.