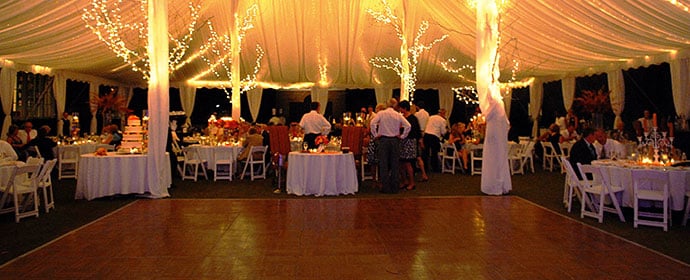 Are you planning a party? There are many things you need to consider to put together a great one, but there are some things that are more important than others. Some of these things include:
Party venue
Where will you be having the party? You can have it indoors or outdoors. It all depends on you and the weather. If it's raining, go for an indoor venue but if the weather is great, choose to have it outdoors as you will not only have to do minimal decorations, the guests will also feel relaxed and happy to be present.
There isn't much you need to consider when having an indoor party but if having it outdoors, you should consider the party tents. Even if the weather is sunny and great, it can change anytime. For example, it can get rainy or windy. It can also get too sunny than the guests can handle. To be on the safe side, you should have a backup plan in place. Here you need to rent a party tent from the local party rentals and install it. Even if you aren't planning to use it, it's wise to have already installed.
Food
There is no great party without food. You can prepare the food at the party venue or order it from outside. Before you make the decision on the best option to go with, check with the party venue. Some of the venues won't have a problem with you preparing the meals on your own while others won't allow it.
If they allow you to prepare the meals at the venue, contact your preferred caterer to prepare the food. You can also rent the cooking equipment from the kitchen rentals and hire your own people. You are better off preparing the meals at the venue as you get to take them while hot. You will also have peace of mind taking them as you know how they were prepared.
Chairs and tables
In addition to the above, you also need to think of where the guests will sit. The type of chairs you choose depends on the theme of your party. If having a formal party, go for larger comfortable party chairs with cushions, but if having a simple party, you don't have to go for elegant chairs. Simple plastic, metal, or wooden chairs are enough.
Conclusion
These are some of the things you need to consider when having a party. To have an easy time, work with reputable party supplies companies that will not only rent you the supplies, but also help you with the planning of the event.