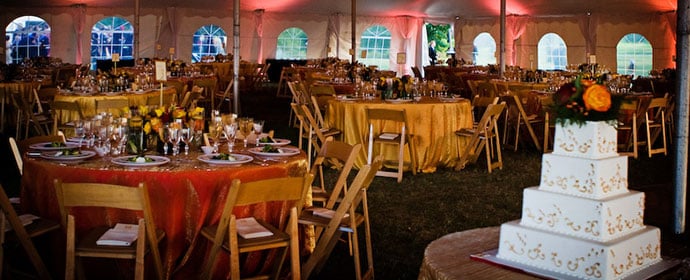 Wedding lines are one of the best and cheapest ways of improving the look of your wedding. The good thing is that they are many thus you will have an easy time finding them. All you need to do is visit your local linen and décor for wedding rentals, and you are good to go.
What you should know when renting the linen
The linens come in different sizes, colors, and designs and it's up to you to choose the right ones for your application. When renting, choose those that match the wedding theme. If you don't have a theme in mind, consider the location you are having the wedding. If having it outdoors, go for green wedding linen or any other color that you want. If this is the first time you are renting, you should visit a large party rental company with dedicated sales consultants who will listen to your needs and help you choose the linens that will be a perfect match.
When you rent the linens, most of the companies will charge you a delivery fee. The companies will also charge you an extra amount to set and pick them up. The cool thing is that the extra amount isn't usually much. While this is the case, you should be on the lookout for some companies that offer discounts in free delivery if you rent a lot of party supplies from them. Of course, you should take advantage of the discounts.
Since the linens are rented to different people, it's common for them to have stains from spilled drinks and food. It's also common for them to have wax from melting candles. These are easy to remove, and they shouldn't prevent you from placing an order. Sometimes you find mold and mildew on the linens. This isn't a good sign as it means that the linens aren't properly taken care of.
In addition to stains, it's also common for the linens to be burnt or have other defects that are difficult to get rid of. When you rent such units, you will give your wedding an ugly look. To avoid it, be cautious when renting. Before you sign a contract, carefully go through all the linens and if in bad shape, don't rent them.
Conclusion
These are some of the tips to consider when renting the wedding lines. For the units to look good for a long time, ensure that they are of high quality. This calls for you to rent them from popular party rentals.