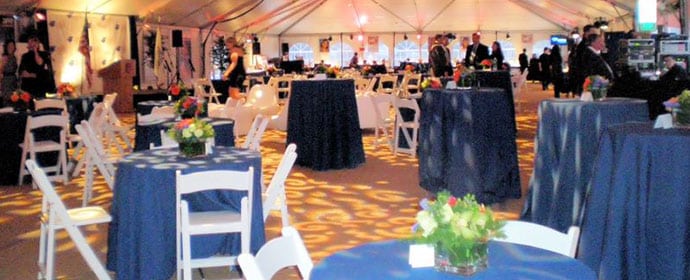 Is this the first time you are renting party supplies from the rental companies? There are a number of things you need to know:
You need to make reservations
Most people think that since there are many rental companies, they will just visit a rental company and get out with the supplies they are interested in. While it's possible to do it, you most likely won't get high-quality supplies. Although there are many companies, few have good quality supplies. Due to this most of the good companies are usually booked the entire year round. The situation is worse during the peak season. This is usually between March and June (wedding season) and October to December (holiday season).
To get high-quality supplies, you need to visit the reputable companies and place your order. For ideal results, place your order and make the down payment at least two months before the date of the party.
Pay attention to the quality of the supplies
Finding a party rental with good reviews isn't enough—you need to inspect the supplies in stock. To save money, some companies use their supplies for many years with little or no maintenance. When you rent such units, you will give your party an ugly look. For ideal results take your time to research and find a reputable company that stocks units that are in good condition.
Since many people use the party tables, chairs, tents and other supplies, you shouldn't expect them to be in mint condition, but they should be clean and presentable.
Inspect the bill
After you have inspected the supplies and agreed on the rental amount, you shouldn't simply pick the bill and wait for the company to supply you with the units. Once you get the bill, carefully go through it to understand what is included in it. Sometimes the companies will include more items than you need. The companies will also sometimes charge you a repair fee in the event you damage the supplies.
Go through the bill and if you notice something that isn't clear, don't shy away from getting clarification. Pay attention to the transport fees. If you live in the same local area as the rental company, and you have rented many supplies, ask the company to deliver and pick the supplies for free.
Conclusion
These are some of the things you should know when you are renting from kitchen rentals or any other rental companies for the first time. For ideal results work with a reputable company stocking high-quality units.