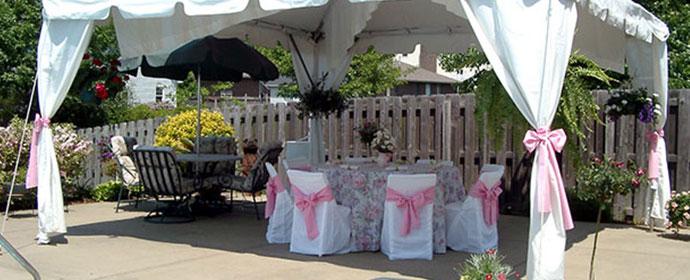 When you are putting together a big event, you need party chairs. The cool thing is that you don't have to purchase the seats as there are plenty of party rental companies you can rent the chairs from. In most cases, the chairs you rent won't be beautiful which will give your party a bad image. The cool thing is that there are plenty of ways in which you can improve the look of the chairs.
Tips to having beautiful party chairs
Chair covers: These are the most useful units you can use to cover the ugly chairs. You should note that the covers come in different sizes and shapes. When renting, ensure that the units you go for easily fit the chairs in question.
The wrong chair covers would result in an ugly chair. The wrong cover not only fits ugly into the chair, but it also tends to develop wrinkles thus giving your party a bad look. There are many ways in which can get the seat covers of interest. One of the most efficient is enquiring from the hall you are having the party.
Some halls have covers in place that they can give you to use for free. You should also enquire from the rental company where you rented the chairs. If you have rented many supplies from the company, they will give you the covers for free, but some will require you to pay for them. The cool thing is that the prices are usually low. You should rent from the same party rentals you rented the chairs. This way you not only rent units that fit perfectly, but they also look good on your chairs.
Rent better chairs: If you don't want to go through the trouble of hiring chair covers, take your time to research and find seats that are in good condition. In most cases, these are new chairs or those in perfect condition. Due to their condition, expect to pay a high amount for them. The good thing is that they will look not only good, but also feel comfortable thus the guests will have a great impression about your party.
Conclusion
This is what you need to know about chairs and how to decorate them. Even if you will be renting the covers to simply cover the old and ugly chairs, you shouldn't go for any covers—rent high-quality covers from reputable party supplies companies.