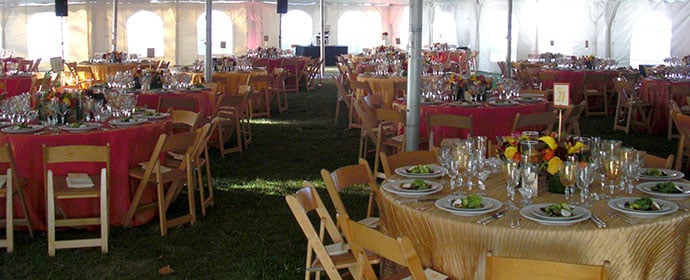 When having a party, food is an important part. In fact, how and type of food you serve can destroy or make your party. While there are many ways, you can serve your food, one of the best in serving it as a buffet. In addition to the buffet and bar service giving the guests an opportunity to serve their food, it also saves you time as you don't have to hire many people to serve the food.
Buffet service tips
Before you do anything, you need to know the number of guests that will be attending the party. This calls for you to contact the guests that you had invited and confirm their attendance. This not only helps you to know the right party supplies that you should rent, but it also guides you on the right amount of food that you should prepare.
Many people have a problem with the right place to put the buffet table. The location should be informed by the size and shape of the available space. Some people put the table against the wall. While doing this saves space, it often results to jam as the guests try to serve themselves. The best way of going about it is setting it up in such a way that the guests can access it from both sides. By doing this, you enhance the movement of the guests. You also make it easy for the guests to intermingle when serving themselves.
If the look of the party is important to you, you should go ahead and decorate the party tables, but you don't always have to do it. To decorate the table, you should simply drape the table so that it's fully covered to the ground. You can also add flowers to the table but take caution that they aren't too close to the food.
When placing the food, pay close attention to how you put the food. Before you put the food, think about how the guests will move. As rule of thumb, ensure that the food is organized in a logic manner. Place the plates on one side of the table, followed by the main course, salads and then vegetables. You should then wrap the cutlery in napkins and place them at the end of the table.
Conclusion
These are buffet serving tips that you should be aware of. To have an easy time and give your party a great look, hire the equipment from reputable kitchen rentals. Ensure that the equipment you hire matches your party theme.