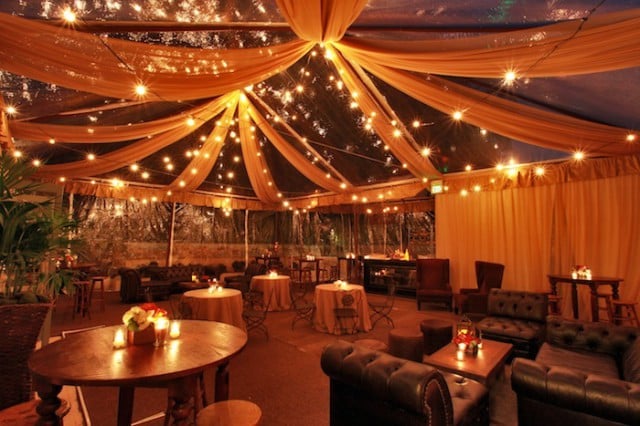 When you are having an outdoor event, it's imperative that you have a party tent in place. All you need to do is visit your local party supplies company and place your order. While the unit is such an integral determinant of the success of your event, studies show that many people make plenty of mistakes when ordering the unit.  Some of these errors include:
Making assumptions on the weather
The main reason why people want to have their event outdoors is that they want to enjoy the environment. Many people will also have the event outdoors as it gives them a relaxed feeling and the venue doesn't require a lot of decoration.
Due to this, the weather is usually the last thing that people think about. In fact, most of them think that just because it was sunny yesterday, it will remain the same. Due to this, some people fail to rent the tents. Others rent the wrong tents. For example, some of the people will rent units that don't have sidewalls with the expectation that there won't be high winds.
To avoid surprises and to bring your party to an abrupt stop, you should avoid making assumptions. Regardless of whether it's summer or winter, rent a high-quality party tent. The tent you hire should be able to sustain rain or high winds. The unit should also be made from high-quality materials.
Failing to confirm the number of attendees
Just as the people make assumptions about the weather, they also make assumptions on the number of people that will attend the party. The people will visit the party rental companies without an exact number of people that they look forward to hosting. In most cases, this results in them renting tents that are either too big or too small.
To avoid this, you need to know the number of people that will attend the party. Before you go to the rental company to place your order, you should have confirmed the number of people that you expect. If only a few people confirm attendance, order a small tent and vice versa. It's always recommended that you order a canvas that is a little bit larger than the approved people to allow room for gatecrashers.
Conclusion
These are some of the mistakes you should avoid making when renting party tents from your local party rentals. Before you decide on the rental company that you are working with, first research the quality of the tents that the firm has. The company should also have easy to work with staff.