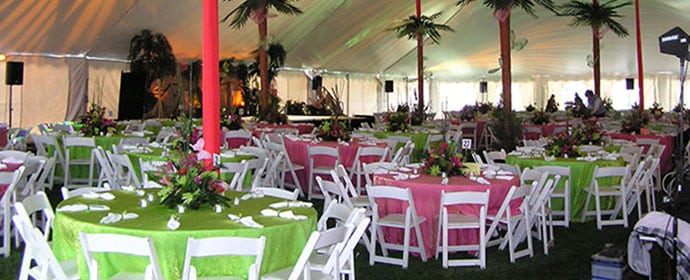 Although, renting the party supplies is usually the cheaper option than buying new ones, you can still reduce the rental cost if you are keen enough. To help you out, here are tips that you should consider for you to save money on party rentals.
Tips on how to save money when renting the supplies
Compare prices: There are many rental companies where you can rent the supplies, but no two go at the same price. To save money, you should take your time to research and find the most cost-effective. When you are renting, you should not only go for those that are cost-effective, the units should also be of high quality.
Consider delivering the units on your own: If you have a car, you shouldn't ask the rental company to deliver the units to you, you should pick and deliver them on your own. While most of the companies will say that they are supplying the units at no cost, in most cases they include the price of the rental cost. When you pick up the Chiavari chairs or any other supplies that you need, you eliminate the delivery fee thus save a lot.
Rent all the supplies in one place: This is a no-brainer. When you are renting, you should rent all the supplies in one company. This not only gives a better customer service, it also gives you discounts which see you saving money. To find a reputable company that stocks all the supplies you need, take your time to research and find one.
Choose any delivery time: When you rent many supplies from one company, most of the companies will deliver the supplies to you at no extra cost. Most of these companies will ask you to choose the time that you want them to deliver the supplies. To avoid being charged an additional fee, ask them to deliver anytime.
Most people will want the supplies to be delivered early morning or late in the evening. This means that the companies are busiest during this time. When you ask the companies to deliver the supplies anytime, you give them the freedom to deliver when they aren't busy thus you don't have to wait or pay extra.
Conclusion
These are some of the tips you should put in place to save money when renting party tents and other supplies. To save even more, rent as a non-governmental organization. Most of these organizations have privileges that you can take advantage of.