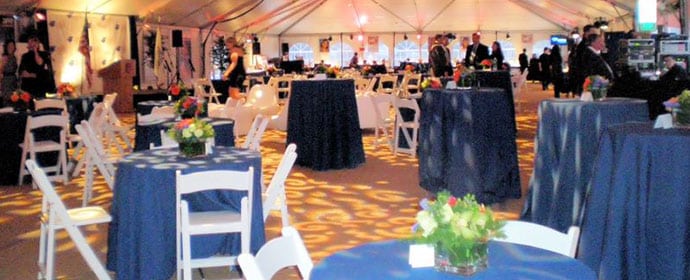 It's common for people to serve alcohol in their parties. If you are planning on serving drinks in your party, here are tips to consider:
Hire the right party supplies
If plenty of guests will be attending, you won't have enough glass and stemware. To have an easy time you should rent the supplies from the local rental supplies. Before you settle on a given company, take a chance to research it and ensure that you only work with the most reputable and with the highest quality of units. In addition to the units being of high quality, they also should match your party theme.
You should note that the use of the glasses might get out of hand. For example, it's estimated that one guest uses up to 3 glasses. This means that if you are expecting 100 guests you will need up to 300 glasses. Can you afford to rent all of these? If you can't, you should hire someone to clean the glasses. Another option is to come up with a strategy to reduce their use. You can do this, using nametags. Place the name of every guest on a glass and have them use it the entire session.
Serve the right drinks
The drinks that you serve depend on what the guests take. For every guest to feel included, ask them what they want before the party date. If plenty of them want beer, provide plenty of it. The same thing applies if they want wine. When it comes to beer, you should serve two types of beer: light and crowd-pleasing beer, and another variety that is more interesting. For example, serve a foreign brand. Unless you are only serving beer, avoid keg as the chances are that most of it will be left unconsumed.
When it comes to wine, provide the varieties that the guests prefer. You shouldn't worry too much about serving the wine with the right glasses unless you are having a formal event. As mentioned above, if you don't have enough glasses, you can always rent them from the local party rentals.
Conclusion
These are tips to consider when serving alcohol at your next party. As it's your party, you should maintain optimum safety standards. This calls for you to keep an eye on how the alcohol is consumed and who takes it. As rule of thumb, no underage person should take the alcoholic drinks.