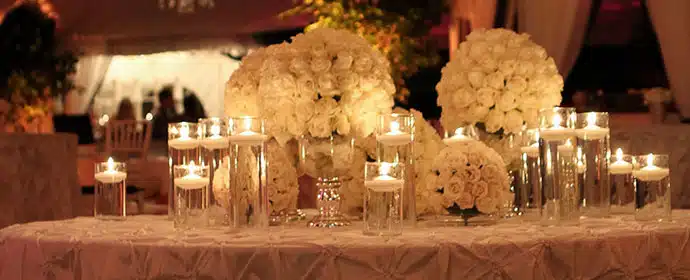 If you are planning to celebrate any occasion and want to serve your guests a fine meal then consider using party rentals and pay close attention to choose the best from different types of equipments and things required to make your party successful and memorable for everyone.
It has always been confusing for many of us to choose the right type of cutlery rentals. Whether it's a special occasion like a wedding or just a casual get together with your friends, finding the right rental service to meet all your party supplies add a shine to your event.
Cutlery includes all type of hand equipments used to prepare, eat or cut food. Although,there are several types of caterers equipment rentals available but ensure to make a right choice that meets all your requirements. In any occasion, choose the right type of glass and stemware rentals to make every guest enjoy perfect flavor and temperature of any type of beverage. Glassware denotes certain type of glass containers,available in different sizes and shapes, and are used to serve different types of beverages.The range of glassware helps to serve cocktails, beer, liquor, tea, coffee, fruit punches and water. Read on to know the different types of glassware:
Barware
Barware includes the range of glasses that are useful to serve alcoholic drinks in buffet and bar service. Some of the common type of barware includes beer mugs or goblets, rock glasses, snifters, pint or martini glasses, champagne flutes and pilsner glasses. The entire range of martini glasses, pilsner glasses and champagne flutes are used to serve martini, beer and champagne respectively.
Crystal glassware
A highball is a tall, slender crystal glass mostly used to serve iced or mixed drinks. There are range of high quality luxurious crystal glassware like the Earwine highball, Hathora highball, Lorella highball, Luperca highball and the Marsala Collins glass excelsior available in range of pleasing colors.
Stemware Glassware
Stemware includes any type of glassware with a bowl and a stem. They are designed to allow you hold your glass without affecting the temperature of the drink from the heat of the hand. The different types of stemware are intended to serve different types of drinks. Stemware is a type of glassware with a base to support and are perfect to use in formal occasions. The service of glass and stemware rentals helps to serve each different beverage in style. Some of the most popular stemware choices include Bordeaux, cocktail glasses, cordials, goblets, sherbet glasses chalices or clarets. Water goblets are perfect glasses for water.