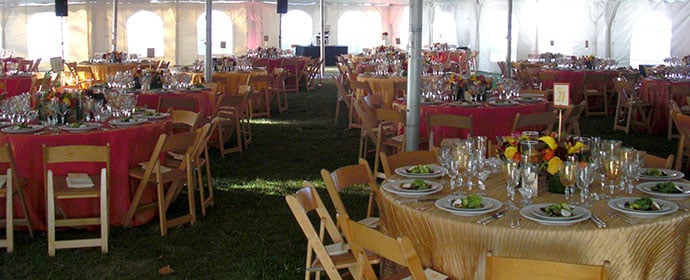 Food is a very important component in every party. Unfortunately, many people make mistakes that give their parties a bad image. Here are some of the most common party mistakes and how to avoid them:
Hiring inexperienced caterers
It's recommended that you hire a caterer if you can't prepare the food by yourself. To save money, many people go for cheap catering services which often results to poor food and service.
To give your party a great impression you should hire an experienced caterer. While the professional will cost you more, it will be worth it. Most reputable professionals come with their equipment; therefore, you don't have to rent catering equipment.
Experienced caterers know how to properly present food; therefore, giving your party a great look.
Renting wrong items
Weddings and corporate events have a theme. If you do anything away from the theme you appear weird. To maintain the theme of the event you should rent cutlery that match the theme. You should note that not all rental companies will have the items that you need; therefore, you should research until you find a company with the items that you are looking for.
Limited foods and drinks
You are throwing a party and although, you have a budget, you should never limit the amount of food or drinks. One of the top reasons why many people have limited food and drinks is to underestimate the number of guests that will attend the party.
To avoid shame, you should work with a party planner who will not only invite guests for you, he/she will also advice you on the amount of drinks and food that you should budget for.
Not considering guest requirements
Different people have different tastes. There are those that like taking salty foods while others like plain foods. To maintain a great reputation you should take your time to understand the different needs of your guests. If possible, you should ask the people attending the party to let you know the food that they like.
If you can't do this, you should prepare different types of foods.
Conclusion
A great party starts with great food; therefore, to keep people talking about your party you should make enough planning. As mentioned, you should work with an experienced party caterer. If throwing a corporate event it's wise that you have a corporate event planner to handle everything for you.