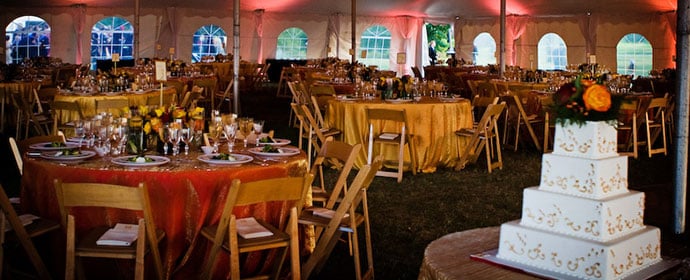 As the year gets to a close, many people are organizing parties for their friends or family. While some people are able to put together a great party, others make plenty of costly mistakes. The most common mistakes include:
Going for cheap party rentals
When you are hosting many people it's rare that you will have a successful party without involving party rentals. With many guests, chances are that you don't have enough chairs, tables, glassware and other supplies. Instead of buying, you should rent them from your local rental companies. Rental companies charge different prices for their products. In the bid of saving money, some people go for the cheap companies. While you will get the supplies at a small cost, you will most likely have a bad experience.
The supplies might be of low quality thus giving your party a cheap look. The rental company may also not give you professional services. For example, it might fail to deliver or even pick up the supplies at the agreed time.
Not having a plan
If you have organized a party before you know that you need high levels of planning for the party to be a success. Out of ignorance or lack of knowledge, some people don't have the necessary plans in place. Due to this, they fail to have the necessary party supplies at the right time. This causes panic and gives the party a bad look.
To be on the safe side you should have all the things you need for the party at least one day before the event. If you will be having the party outdoors you should get a party tent from your local rental companies. The same thing applies if you are planning on preparing your own food—you should get the necessary cooking materials from your local kitchen rentals early enough.
Not considering the age of the guests
The age of the guests determines the type of entertainment that you will use. If hosting many young people, you should hire a DJ and a dance floor from the dance floor rentals near you. If hosting plenty of older folks, you don't have to worry about hiring a DJ as soft, background music is enough to set the mood for a party.
Conclusion
These are the mistakes you should avoid making when you are putting together a party during this festive season. To have an easy time, work with reputable rental companies.