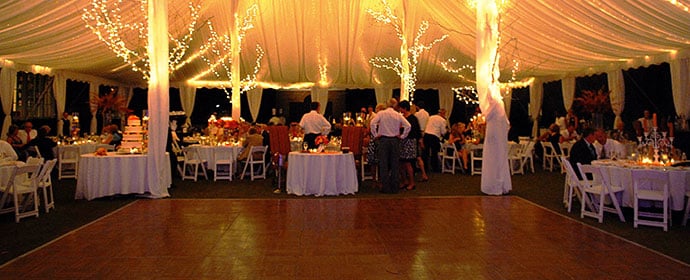 To ensure that everything is in order before the big day you should start the planning early enough. Experts recommend that you start the planning at least three months before the day of the party. For your party to be organized and successful you should ensure that you have the necessary party supplies. These include:
Party chairs and tables
Guests need them for sitting. They come in different designs and sizes ideal for different types of parties. You only need to choose the right one for your party. If having a formal party, go for opera style tables and chairs but if having a simple party, go for simple wooden supplies. When renting, also pay attention to the number of guests that will be attending as they play a vital role in guiding you on the right number of chairs and tables you should go for. As rule of thumb, ensure you rent units enough for everyone. The units should also be of high quality and complement the look of your party.
Party tents
Most of the people nowadays want to have outdoor parties as they are relaxed and allow the guests to mingle easily. Regardless of how great the weather is, it's always wise to have a party tent in place in the event of inclement weather. Just like chairs and tables, party rental companies stock different types of party tents including: gutters, marquis, pole and clear sides. You should choose a party tent that complements your party décor. The tent should also be large enough to accommodate all of your guests.
Party dance floor
Dancing is always part of a party. To provide your guests with a designated place for dancing you should install a dance floor. There are many staging and dance floor rentals you can rent from. You should approach those stocking the dance floor you are interested in and rent it. Just like the tents, the dance floor should be large enough for the guests to dance comfortably. You should have it installed by an experienced contractor to reduce the chances of it collapsing during the party. Just like the other supplies, ensure that the dance floor is of high quality and compliments the look of the party.
Conclusion
These are some of the supplies you need to make your party a success. To have an easy time, work closely with a party company that will not only rent you the supplies but also guide you in party planning.