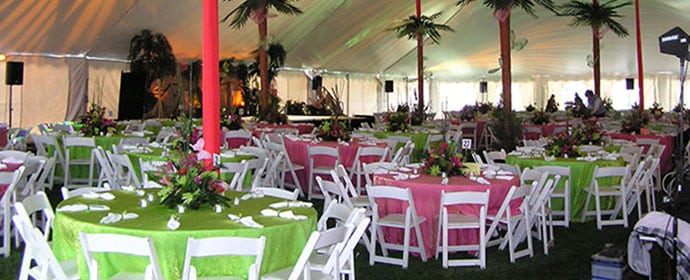 Linens have been used for centuries in decorating all types of parties ranging from baby showers to graduation parties. They come in different colors and designs and all you need to do is choose the ones that are ideal for you. For you to make the right choice, you need to consider a number of factors that include:
Quality of the linens
As mentioned, the linens are of different types. If there are friends in your circle that have high-quality linens you should borrow from them. If there aren't, you should consider renting from your local party rentals. As rule of thumb, ensure that the linens are of high quality. Before you sign an agreement with the rental company, you should check the way that the units are sewn together.
Color of the linens
In addition to considering the quality of the units, also consider their color. As rule of thumb, ensure that they have a color that matches the theme of your event. If you are having a beach theme, go with white linens. If having an outdoor theme, go with green linens and so on.
Length of the linens
This is an important factor that many people don't pay attention to. There are two lengths that you can choose from: floor and knee length. Floor length linens are ideal for use in formal events. The cool thing about them is that they give an elegant appeal. They also cover the legs of the tables and chairs; therefore, if you aren't proud of your chairs and tables, these are the best units to go for. The main drawback with the units is that they are expensive to rent. It's also common for drinks and people to get caught in them thus putting them at great risk of getting damaged.
Knee length linens are ideal for use in less formal events. The good thing with these linens is that they are cheap and easy to find. It's also rare that someone will trip or get caught in them. The unfortunate thing is that they can't hide your table or chair legs. If you will be using them, you will be forced to hire expensive party chairs and tables with beautiful legs.
Conclusion
Table linens are ideal for use in decorating both food and cocktail tables. For the elegant look, you should go with floor length linens. Ensure that the units you are renting are of high quality and you are getting them from a reputable party supplies company.